CTCI Completes Final Batch of Pin Piles for Changfang & Xidao Offshore Wind Farm
CTCI Machinery Corporation (CTCI MAC) has completed the manufacture and acceptance of the second and final batch of pin piles that the company produced for the jacket foundations that will be installed at the Changfang & Xidao offshore wind farm off central coast of Taiwan.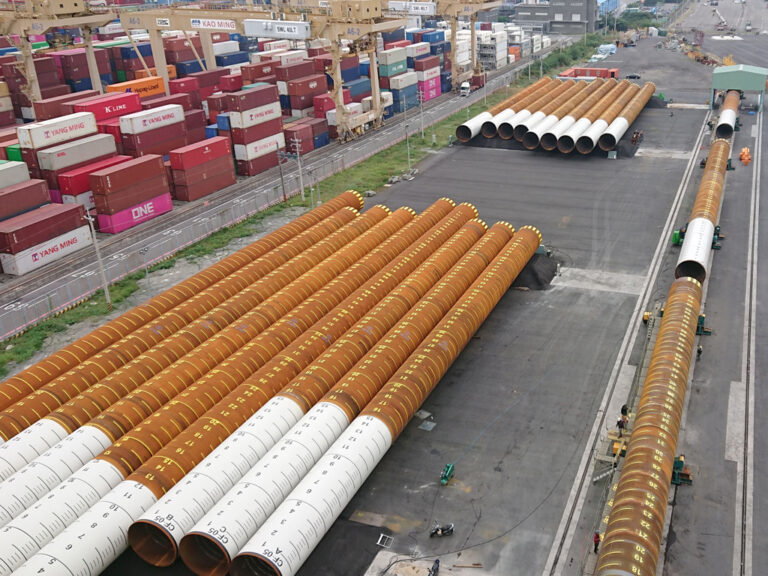 The company completed the production of 69 pin piles in November, one month ahead of schedule, after delivering the first batch of 48 pin piles in June, one and a half months ahead of schedule.
Following the delivery of the first pin piles, Boskalis's crane vessel Bokalift 1 started installing them in early July and completed the campaign by mid-August and moved onto the installation of 16 three-legged jacket foundations.
The remaining 138 pin piles and 46 three-legged jacket foundations for the project are scheduled to be installed in 2022, from when the crane vessel Bokalift 2 will take over the work.
CTCI's pin pile fabrication contract is the largest in terms of the number of pin piles manufactured by a single company in Taiwan, according to the company.
CTCI MAC secured the contract for the supply of 117 of the total of 186 pin piles for the Changfang and Xidao offshore wind farm in April 2020, with the remaining 69 to be delivered by Century Wind Power which will also deliver the jackets, together with Bladt Industries.
The 589 MW Changfang and Xidao, owned by Copenhagen Infrastructure Partners (CIP) and two Taiwanese life insurance companies, will feature 62 MHI Vestas 9.5 MW wind turbines.
The offshore wind farm, being built at a site 15 kilometres off the coast of Changhua County, is expected to be fully commissioned in early 2024.