Pin Piles for Changfang & Xidao Phase 1 Ready, Offshore Work About to Start
CTCI Machinery Corporation (CTCI MAC) has completed the production of all 48 pin piles for the jacket foundations that will be installed on the first phase of the Changfang & Xidao offshore wind farm in Taiwan.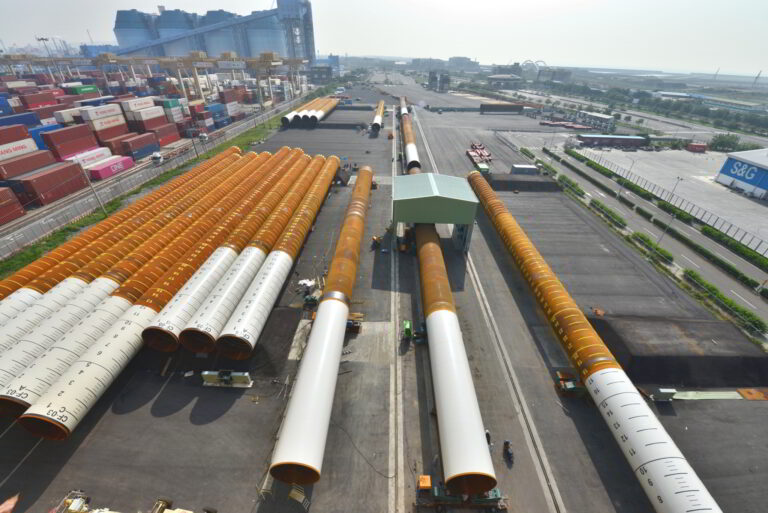 The company, a subsidiary of Taiwanese engineering services provider CTCI, said that all the 48 pin piles were manufactured and passed acceptance inspection one and half months ahead of schedule and that construction work at the project site is set to begin this month.
All the foundations and wind turbines making up the first phase are expected to be in place by June 2022.
"It takes careful planning and trial manufacturing to provide such large number of pin piles in a short timeframe. We used multiple submerged arc-welding machines simultaneously to greatly cut manufacturing time", said Yun-Peng Tan, CTCI MAC Chairman, further adding that the company was confident the second-phase pin piles will be delivered on schedule as well.
CTCI MAC secured a contract for the supply of pin piles for the Changfang and Xidao offshore wind farm in April 2020, a few months before sending off the first transition pieces for the Yunlin offshore wind project.
Under the contract, CTCI MAC is responsible for the manufacture of 117 of the total of 186 pin piles, with the remaining 69 to be delivered by Century Wind Power which will also deliver the jackets, together with Bladt Industries.
The piling for the project's 62 three-legged jacket foundations and the foundation installation will be carried out over two campaigns in 2021 and 2022.
Boskalis and Hwa Chi Construction Co, through a joint venture, are in charge of the transport and installation of both the jacket foundations and accompanying pin piles. The jackets and the pin piles will be installed by Bokalift 2.
Earlier this year, MENCK won a contract to support Boskalis's foundation piling activities by providing a piling hammer spread including two 1200 KJ hammers with associated powerpacks and winches for the project.
The Changfang and Xidao wind farm, located off the coast of Changhua County, will feature 62 MHI Vestas 9.5 MW wind turbines. The wind farm is expected to be fully commissioned in early 2024.