Changfang and Xidao Ready for First Jackets
The first pin pile installation campaign at the 589 MW Changfang and Xidao wind farm offshore Taiwan has been completed, Boskalis said.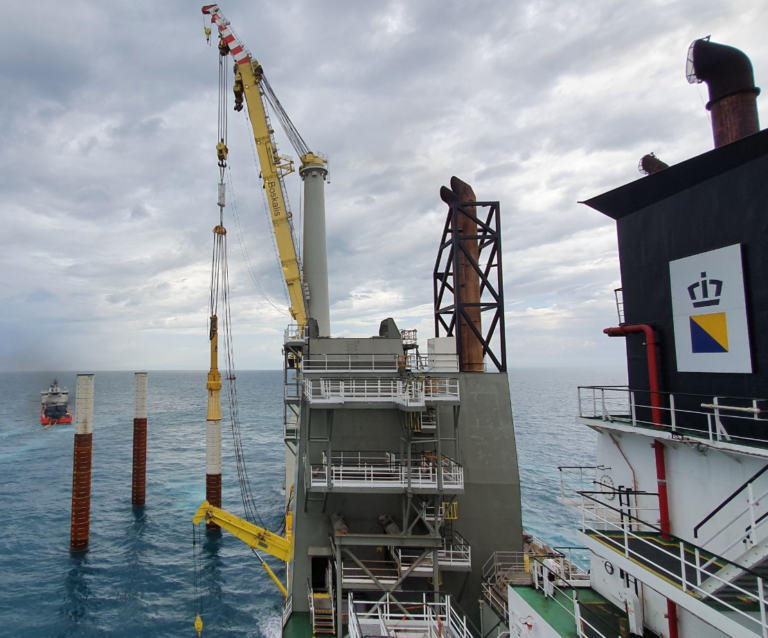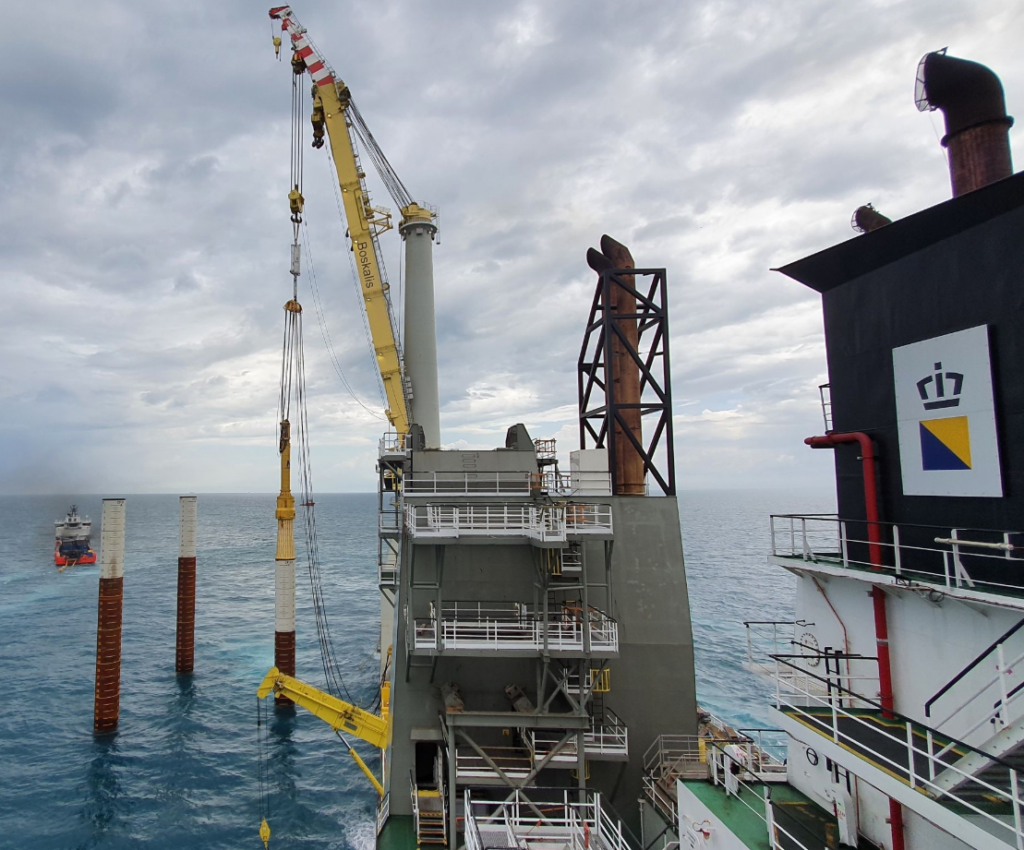 During the first installation campaign which started in early July, the crane vessel Bokalift 1 installed 48 pin piles at the site 15 kilometres off the coast of Changhua County.
The next step is the installation of the 16 three-legged jacket foundations which would complete the 2021 foundation installation campaign at the site, Boskalis said.
The remaining 138 pin piles and 46 jacket foundations are scheduled to be installed in 2022.
Boskalis is responsible for the transportation and installation of the wind farm's 62 jacket foundations and the 186 accompanying pin piles. The Dutch company is carrying out the work in a joint venture with Taiwan's Hwa Chi Construction Co.
Changfang and Xidao will feature 62 MHI Vestas 9.5 MW wind turbines. The wind farm is expected to be fully commissioned in early 2024.
The wind farm is owned by Copenhagen Infrastructure Partners (CIP), which holds the majority stake, and by two local life insurance companies, Taiwan Life Insurance, and TransGlobe Life Insurance.
The project officially entered the construction phase in February 2020, after reaching the financial close.