Offshore Wind Debuts and Final Bows
From the commissioning of the world's first commercial floating wind farm, to the dismantling of the world's first offshore wind farm, 2017 was a year of major industry milestones. Here we bring you a list of wind farms that were put into operation last year, as well as those that disappeared from the horizon.
The 288MW Sandbank offshore wind farm has been fully commissioned, Vattenfall reports.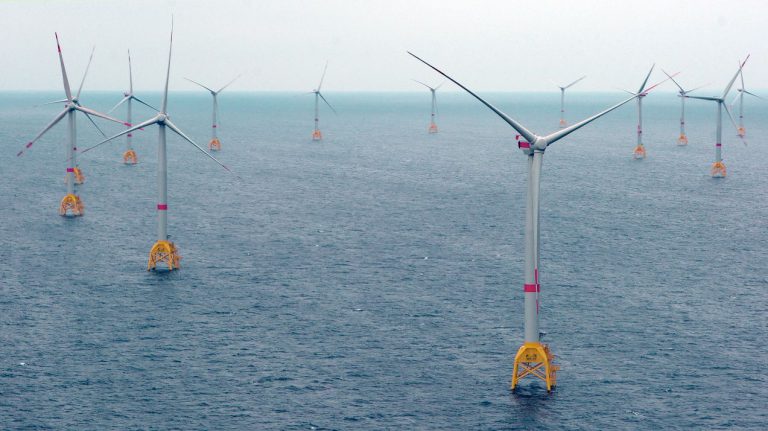 DONG Energy has started dismantling the world's first offshore wind farm, the 4.95MW Vindeby located in the Danish Baltic Sea near the island of Lolland.
The 600MW Gemini offshore wind farm in the Dutch North Sea achieved full completion on Friday, April 28, ahead of schedule and under its total budget of EUR 2.8 billion, Northland Power, the wind farm's majority owner, said.
Taiwan has issued its first ever commercial operating licence for an offshore wind farm – the 8MW Formosa I Phase I wind farm off the Miaoli County.
The 165MW Nobelwind wind farm will today be officially inaugurated in Oostende, Belgium, MHI Vestas Offshore Wind reports.
DONG Energy is set to officially open the Burbo Bank Extension offshore wind farm later today (17 May).
The final of the 67 Siemens SWT-6.0-154 turbines at the 402MW Veja Mate offshore wind farm was commissioned on Wednesday, 31 May, Veja Mate Offshore Project GmbH reports.
DONG Energy officially inaugurated the Gode Wind 1 and 2 offshore wind farms in the premises of the Royal Danish Embassy in Berlin, Germany on Monday, 26 June.
Finnish offshore wind developer Suomen Hyötytuuli Oy has inaugurated the 42MW Tahkoluoto wind farm, the world's first offshore wind farm built for icy conditions.
The 402MW Dudgeon offshore wind farm entered full operation in October and has started receiving difference payments on generated electricity.
The 300MW Huaneng Rudong project – China's largest offshore wind farm – was officially put into operation on Saturday, 30 September.
Hywind Scotland, the first floating wind farm in the world, has started delivering electricity to the Scottish grid and the First Minister Nicola Sturgeon officially opened the wind farm today, 18 October.
South Korean Tamra offshore wind farm was officially opened today (17 November) at a ceremony attended by South Korea's Minister of Trade, Industry and Energy, Paik Ungyu, and the officials from Korea South-East Power, the wind farm's developer.
The 111MW Nordergründe offshore wind farm is now officially in full operation, after the last of the total of 18 Senvion 6.2M126 wind turbines was connected to the grid yesterday, 17 December.
The 332MW Nordsee One offshore wind farm located in the German North Sea started commercial operation on Wednesday, 20 December.
Iberdrola has connected its 350MW Wikinger offshore wind farm to the German power grid.