Finland's First Offshore Wind Farm Starts Operating
Finnish offshore wind developer Suomen Hyötytuuli Oy has inaugurated the 42MW Tahkoluoto wind farm, the world's first offshore wind farm built for icy conditions.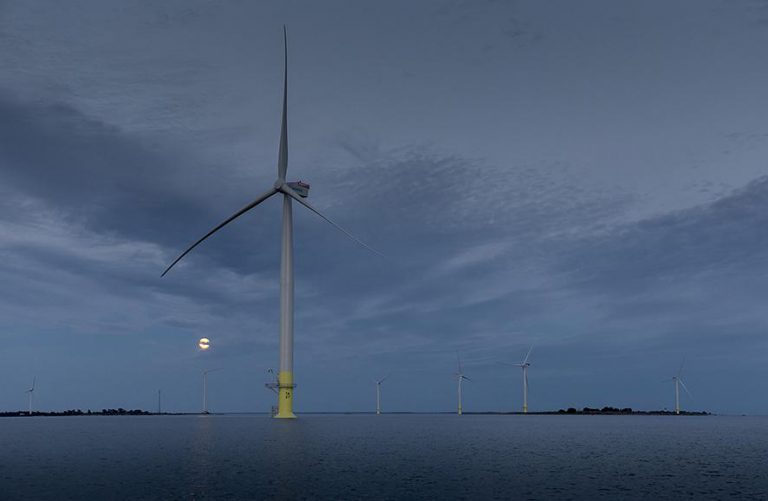 Finland's first offshore wind project has been inaugurated ahead of schedule, the company said.
The wind farm is located off Tahkoluoto in Pori and comprises ten Siemens 4.2MW wind turbines.
Back in 2010, Siemens supplied one wind turbine with a capacity of 2.3MW to Suomen Hyötytuuli Oy for the Pori pilot project, located 1.2km off the Finnish coast. This pilot turbine is now surrounded by the ten wind turbines of the Tahkoluoto wind farm.
Jan De Nul's heavy-lift jack up Vole au vent installed the tenth turbine at the site in early July. The offshore construction of the Tahkoluoto wind farm off Pori began in spring 2016, with Jan De Nul preparing the seabed for the installation of the wind farm's foundations and subsea cables.
"Suomen Hyötytuuli has now a ready concept for planning and building offshore wind power on an industrial scale," said Tuomo Kantola, the chairman of the board for Suomen Hyötytuuli.
"When operating in the global wind power market, developing technological solutions for arctic conditions can bring export possibilities for Finnish project and technology business. Suomen Hyötytuuli has an interest in offshore wind power development also in the future. The current situation in energy business makes it hard to make any investments. Political decisions such as the plans to increase real estate taxation have an impact on risk-taking and developing in particular."