Sandbank Fully Up and Running
The 288MW Sandbank offshore wind farm has been fully commissioned, Vattenfall reports.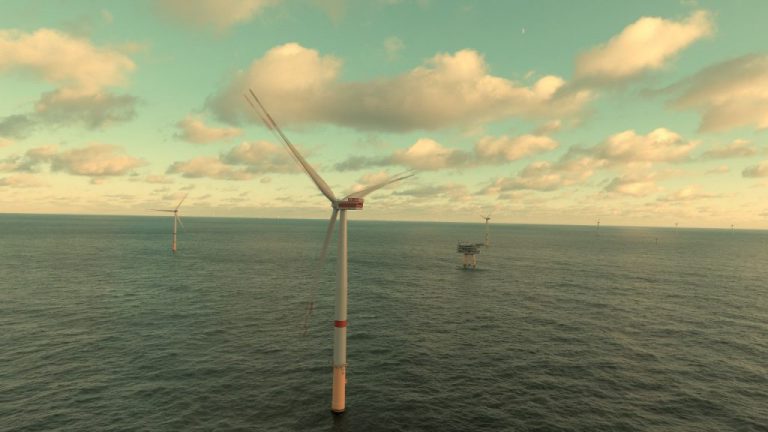 Sandbank, located 90 kilometers west of the island of Sylt in the German part of the North Sea, delivered its first power to the German national grid as a fully constructed wind farm on Wednesday, January 25, Vattenfall said.
The wind farm was commissioned less than a week after MPI Adventure and Siemens installed the last of the 72 Siemens 4MW turbines at the site.
The project was completed three months ahead of the originally planned time schedule.
"We delivered Sandbank three and a half months prior to schedule and well within budget. This is a great success and a proof point that we clearly delivered on our promises made in August 2014. Furthermore it demonstrates our ability for continuous improvement even whilst constructing our projects. A big thank you to all our people in Vattenfall and to our suppliers. It has been a team effort and is a joint success," said Gunnar Groebler, Head of Vattenfall Wind.
After the DanTysk offshore wind farm, in operation since 2015, Sandbank is the second infrastructure project that Vattenfall and Stadtwerke München (SWM) have now realized together. This gives them a combined portfolio of 576MW of installed capacity, making Vattenfall and SWM some of the largest producers of green electricity in the German Bight.
The first turbine was installed at Sandbank end of July 2016. The park will generate in continuous operation an annual amount of electricity which corresponds to the consumption of 400,000 German households, according to Vattenfall.
The investment costs for the Sandbank offshore wind farm are around EUR 1.2 billion. Vattenfall holds a 51% stake in Sandbank Offshore GmbH, which was set up to implement the project, while Stadtwerke München (SWM) holds a 49% stake.