Boskalis Cracks Asian Offshore Wind Market
Boskalis and Hwa Chi Construction Co have established a joint venture to transport and install offshore foundations at two wind farms in Taiwan developed by Copenhagen Infrastructure Partners (CIP).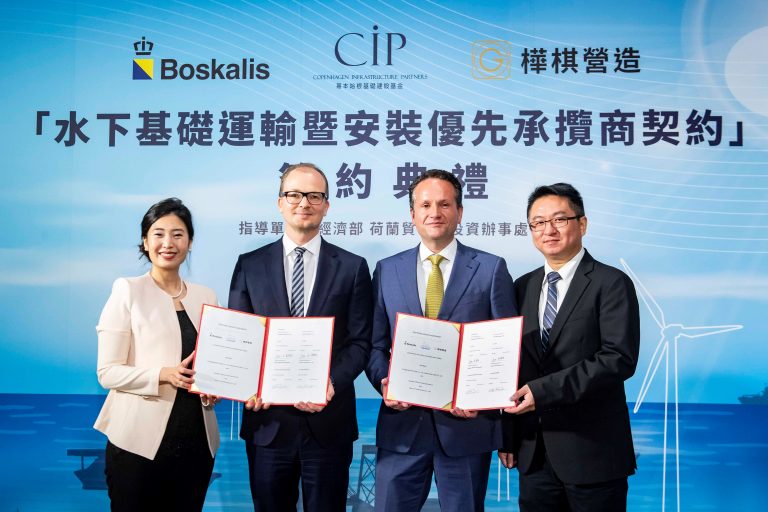 The Changfang and the Xidao offshore wind farms have a combined capacity of 600MW and are expected to be completed by 2023.
Marcel van Bergen, Director Offshore Wind at Boskalis, said the project is a major milestone as it marks the company's entry into the offshore wind power market in Asia.
The wind farms are located off the coast of Changhua County and will comprise 62 wind turbines installed on jacket foundations. The turbines will be transported and installed by CSBC-DEME Wind Engineering, a joint venture between DEME Group and CSBC Corporation.
CIP is developing three offshore wind projects off the Changhua coast in the Taiwan Strait with a combined capacity of 1.5GW. The wind farms will feature the MHI Vestas 9MW wind turbine platform.