MHI Vestas Cracks Taiwanese Offshore Wind Code
MHI Vestas Offshore Wind has signed preferred supplier agreements in Taiwan with Copenhagen Infrastructure Partners (CIP) and China Steel Corporation (CSC).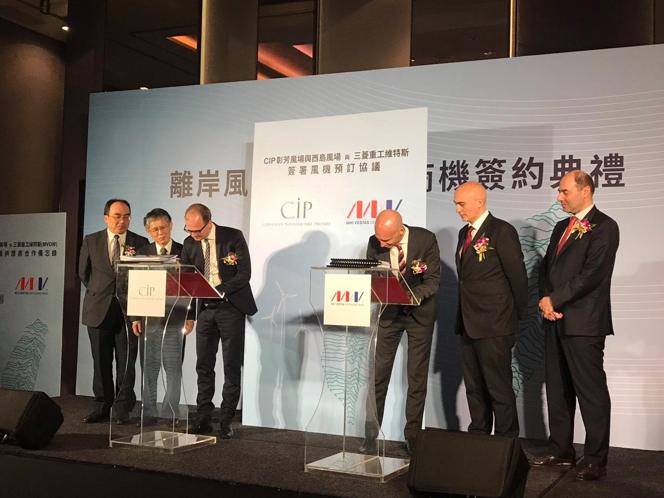 Under the terms of the agreements, CIP and CSC will use MHI Vestas 9MW wind turbine platform on three offshore wind projects with a combined capacity of up to 1.5GW.
"In Taiwan we find an ambitious government that has created volume in the market. We have the world's most experienced developers looking to engage with turbine manufacturers who are deeply committed to establishing a local supply chain. This will ensure that offshore wind is prosperous for the local community," incoming MHI Vestas CEO, Philippe Kavafyan, said.
MHI Vestas said that the agreements give the company the certainty for its "localisation plans to materialise, including a strong manufacturing footprint."
"Our local presence builds upon the many years of experience by the Mitsubishi Group here. This legacy of the Mitsubishi Group, coupled with 20+ years of offshore wind expertise inherited from Vestas puts us in a leadership position in the Taiwanese market," MHI Vestas said.
In May 2017, CIP acquired the three offshore wind sites under development off the Changhua County. In October 2017, CIP announced collaboration agreements with CSC and Diamond Generating Asia (DGA), a subsidiary of Mitsubishi Corporation.