Northwester 2 Substation Topside Leaves Poland
Poland's Mostostal Pomorze has loaded out the substation topside built for the Northwester 2 offshore wind farm in Gdansk.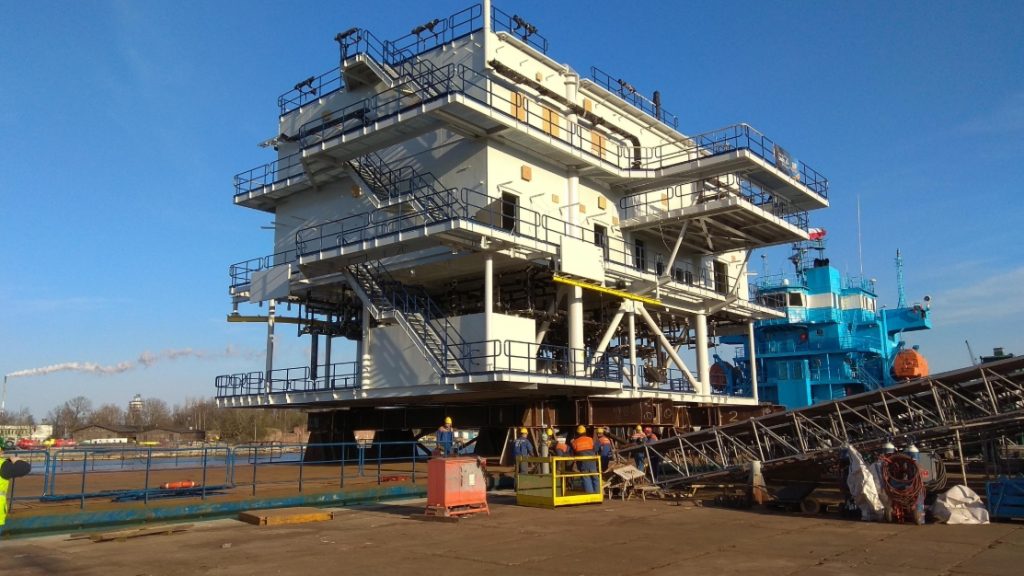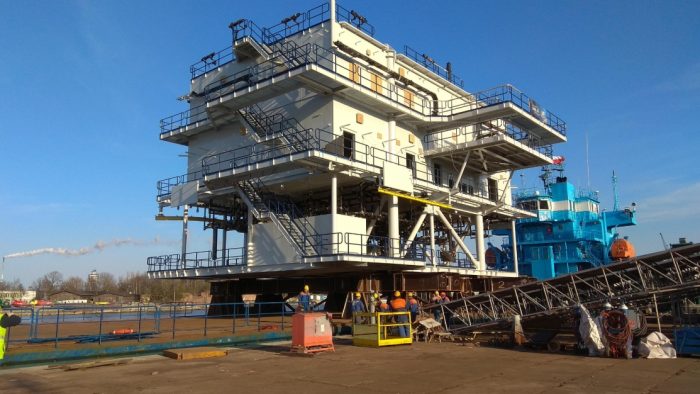 The load-out operations were performed on 13 and 14 of April. The topside is currently travelling to Aalborg in Denmark where Bladt Industries will continue working on it.
In June 2018, Mostostal Pomorze signed a contract for prefabrication of 380 tons of the steel structure in a full painting system. The contract also included prefabrication of 40 tons of sea fastening structures, and the assembly of the entire platform on a ship by means of the sliding method.
The 219MW Northwester 2 wind farm is being developed by Parkwind some 50 kilometres north-west of Oostende in the Belgian North Sea.
Offshore construction is expected to start in June this year. The wind farm will comprise 23 MHI Vestas 164-9.5MW turbines which are scheduled for commissioning in 2020.
The turbines and the substation topside will be installed on monopile foundations which will also be delivered by Bladt.