Goldwind's New Offshore Wind Turbine Smashes Rotor Diameter Record
Chinese wind turbine manufacturer Goldwind and China Three Gorges (CTG) Corporation held a ceremony in the Fujian offshore wind industrial park on 13 October as Goldwind rolled out the nacelle for its first 13.6 MW turbine that will have a rotor diameter of 252 metres.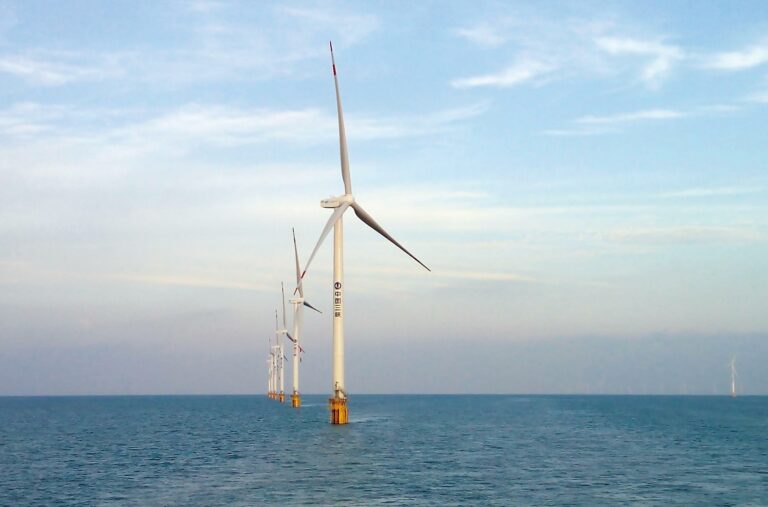 While Vestas's and Siemens Gamesa's currently largest offshore wind turbines have a capacity of 15 MW and 14 MW, respectively, more than Goldwind's new giant, their rotors stand at "only" 236 metres.
According to the recent update from Siemens Gamesa, its SG 14-236 DD rotor has a 43,500 m2 swept area, which is approximately the size of 6.1 standard football pitches and, according to China Daily, Goldwind's GWH 252-13.6MW has a swept area of about 50,000 m2 which is "equivalent to 7 standard football fields".
Goldwind's new model, besides having the world's largest rotor diameter, is also the largest and most powerful offshore wind turbine in the Asia-Pacific region.
For China, this is the second world record in offshore wind turbine technology, as the country recently saw the world's biggest wind turbine blade being rolled out by China-based Lianyungang Zhongfu Lianzhong Composites Group.
Goldwind's new, 13.6 MW wind turbine is based on direct drive, permanent magnet technology, and is built upon the company's existing technology that was further improved with the new model.
In November last year, when Goldwind announced a 12 MW model, the company said it launched a new generation of medium-speed permanent magnet smart wind turbines.
While the Chinese wind turbine manufacturer is mostly focused on the domestic market for its offshore wind technology, the company last year marked the installation of its first offshore wind turbine outside China.
The turbine was erected in Vietnam in the waters off the Soc Trang province, at the Soc Trang Phase I wind farm, and Goldwind also won a contract to supply 47 turbines of the same make for the Bac Lieu Phase III project in Vietnam.
Follow offshoreWIND.biz on: