Siemens Gamesa Starts Assembling SG 14-236 DD Offshore Wind Turbine Prototype
Siemens Gamesa has started the assembly process of the SG 14-236 DD offshore wind turbine prototype to be installed at the Danish national test center for large wind turbines in Oesterild.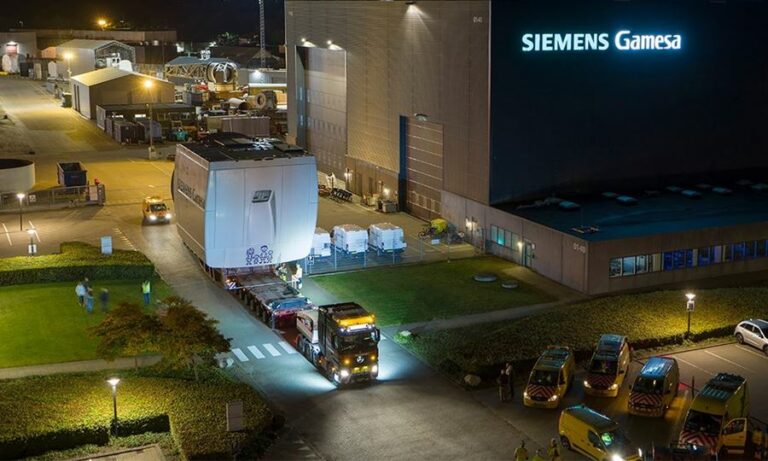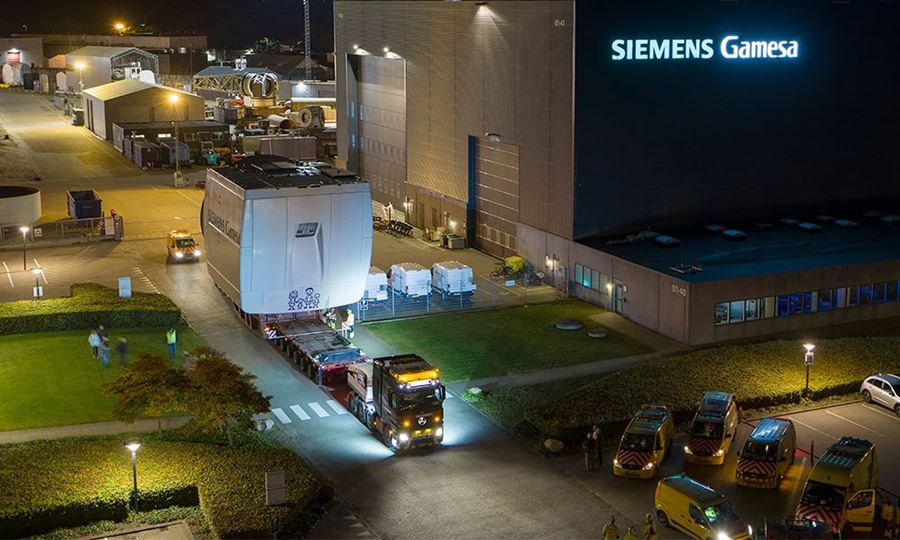 The SG 14-236 DD features a 236-metre diameter rotor, with a 43,500 m2 swept area, approximately the size of 6.1 standard football pitches.
A few days ago, the nacelle of the turbine prototype left the factory and started its journey to the site where the crew is working to get everything ready to install the unit, Siemens Gamesa said.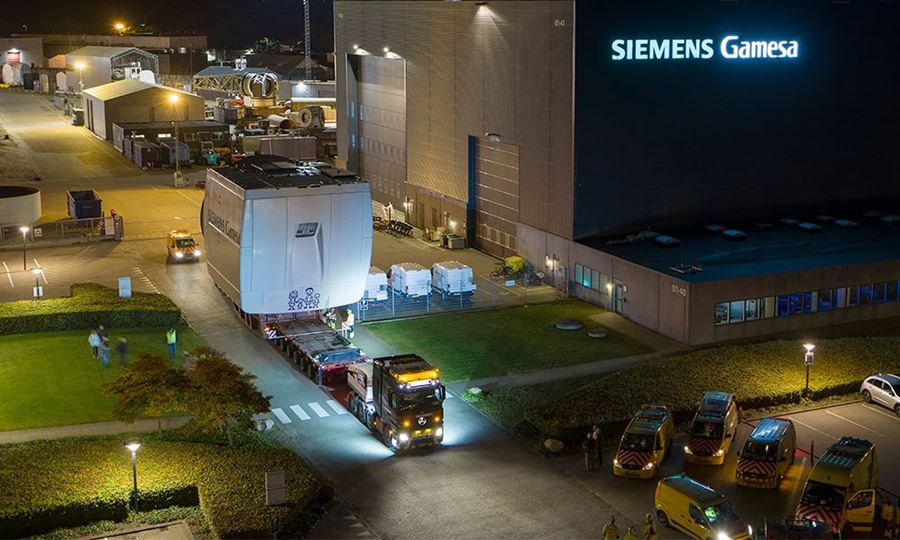 Andre Dalby, Project Manager at Siemens Gamesa, is one of the people involved in this project. He is responsible for the backend module and his role is to make sure that his team is developing the best mechanical solution for the nacelle.
"The erection of the prototype is in my view one of the most exciting milestones. It is the culmination of a year's development, starting with simple sketches to a fully designed nacelle, and you can see our teams' efforts in all the details. Seeing everything we have developed together being assembled is just amazing. Even more so when we will soon see it producing green power for the future," Dalby said.
With a capacity of up to 15 MW, the SG 14-236 is based on Siemens Gamesa's existing turbine – the SG 14-222 DD.
The SG 14-222 DD offshore wind turbine prototype, also installed in Oesterild, has recently broken the production record for a 24-hour period.
The SG 14-236 DD prototype will feature the 115-metre B115 blades which are currently under construction in Aalborg.
The 236-metre rotor with blades based on the IntegralBlade® technology will enable the SG 14-236 DD to produce more than 30 per cent Annual Energy Production (AEP) compared to the SG 11.0-200 DD, Siemens Gamesa said.
The SG 14-236 DD prototype is scheduled to be installed in 2022 and the model will be commercially available in 2024.
Follow offshoreWIND.biz on: