Vestas Rolls Out First Nacelle for 15 MW Offshore Wind Turbine
Vestas has completed the prototype nacelle for the V236-15.0 MW™ offshore wind turbine at its factory in Lindø, Denmark.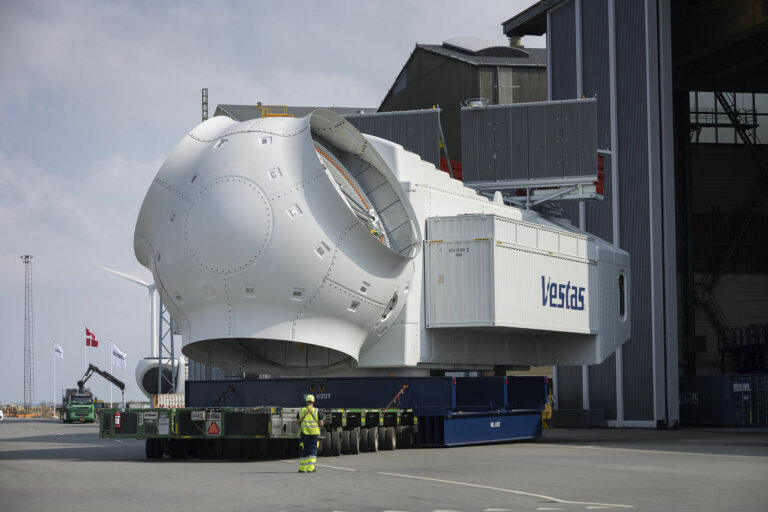 The new design is now ready for testing, the wind turbine manufacturer said via social media.
The turbine will undergo mechanical testing, as well as strict control of its vital controlling software, and the test programme will end with the physical rotation of the drive train.
The nacelle will then be shipped to the Østerild test centre for large wind turbines in Western Jutland, Denmark, where the V236-15.0 MW™ wind turbine prototype is scheduled to be installed this year.
The model will also spin off the city of Frederikshavn in Denmark.
Namely, in May, European Energy and Vestas revealed their joint ambition to install the 15 MW offshore wind turbines at three of the five test positions that are currently under development by European Energy some four kilometers off the coast near Frederikshavn.
The wind turbines are expected to be constructed and put into operation in 2024.
Vestas's Lindø factory that produced the prototype nacelle will also house serial production of the nacelles for the commercial 15 MW model, which already has buyers in Germany, the US, and Denmark.
In July last year, EnBW pre-selected Vestas to supply its 15 MW offshore turbines for the 900 MW He Dreiht project in the German North Sea and, a few months later, Equinor and bp named the company as the preferred turbine supplier for their 2.1 GW Empire Wind 1 and Empire Wind 2 projects in New York.
Stretching 280 metres into the air with a production output of 80 GWh/year, the prototype will be the tallest and most powerful wind turbine in the world once installed later this year, according to Vestas.
With a swept area exceeding 43,000 m2, one single V236-15.0 MW™ unit is capable of producing enough energy to power more than 20,000 households.
Follow offshoreWIND.biz on: