BREAKING: China Three Gorges Connects 3.1 GW of Offshore Wind Capacity in One Day
China Three Gorges (CTG) fully connected to the Chinese grid three offshore wind projects with a combined capacity of 3.1 GW on Saturday, 25 December.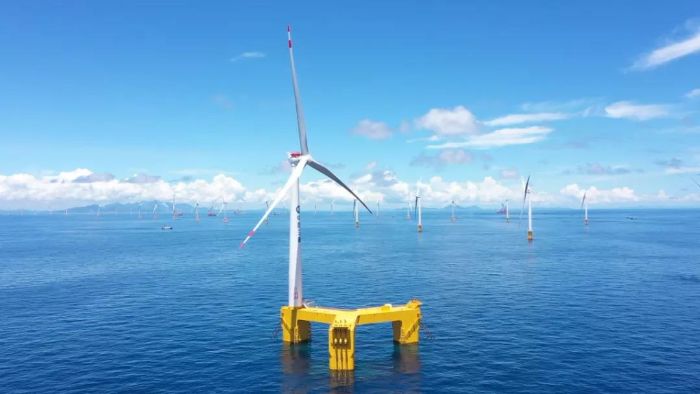 The three projects in question are the 1.1 GW Jiangsu Rudong and the 1.7 GW Yangjiang Shapa, the first two gigawatt-scale offshore wind farms in China to be commissioned, and the 300 MW Jiangsu Dafeng H8-2, China's farthest offshore wind farm.
In July, China Three Gorges announced that its Shapa offshore wind project, having a total of five phases, had surpassed an installed capacity of 1 GW, making it China's first gigawatt-range offshore wind farm.
The project's phases two to five were under construction simultaneously since the beginning of 2020. Phase 1 has been delivering electricity since November 2019.
Yangjiang Shapa is expected to generate 4.7 TWh of electricity annually.
The wind farm is also the first in the world to feature a floating wind turbine connected to a fixed-bottom turbine.
Jiangsu Rudong comprises three areas: the 300 MW H8, the 400 MW H6, and the 400 MW H10. The wind farm, the first to use flexible direct transmission technology in Asia, is expected to generate 2.4 TWh of electricity per year.
Jiangsu Rudong features the world's largest offshore converter station.
All three projects have met China's Feed-in-Tariff deadline which expires at the end of this year.