China Gets Its First Gigawatt-Range Offshore Wind Farm
China Three Gorges (CTG) Renewables has announced that its Shaba (Shapa) offshore wind project, currently under construction off the city of Yangjiang in Guangdong Province, surpassed an installed capacity of 1 GW on 15 July, making it China's first GW-range offshore wind farm.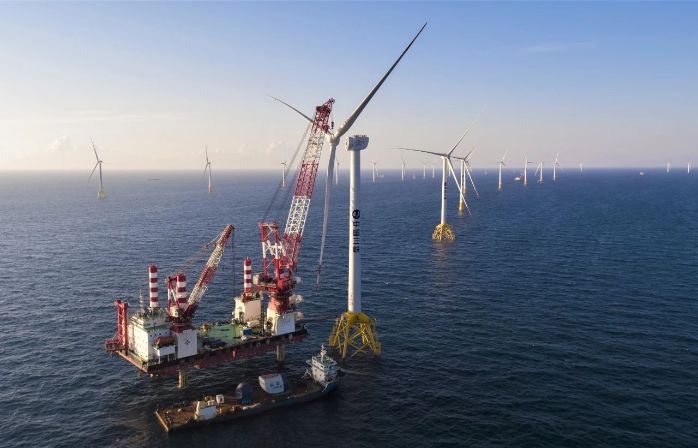 Once fully built, the company's Yangjiang Shapa project will have a total installed capacity of 1.7 GW.
The first phase, the 300 MW Yangjiang Shapa Phase 1, delivered first power at the end of November 2019, while phases two to five have been under construction simultaneously since the beginning of 2020.
The entire project will have 269 offshore wind turbines and three offshore substations, which makes it the largest offshore wind farm ever to enter construction in China.
Once fully completed, the project will generate about 4.7 billion kWh of electricity annually, which is enough to power about 2 million households and and reduce carbon dioxide emissions by about 4 million tonnes per year, according to CTG Renewables.
The company is also building the Jiangsu Rudong offshore wind project in China's Yellow Sea, for which it recently saw the delivery of what is deemed the world's largest offshore converter station.
The Rudong offshore wind farm comprises three areas: the 300 MW H8, the 400 MW H6, and the 400 MW H10.
In June, China Three Gorges Renewables completed the installation of the 100 single-pile foundations at the H6 phase, where the 100 4 MW turbines are expected to be commissioned by the end of this year.
Once fully commissioned, the 1.1 GW Rudong project will add to China's list of GW-range offshore wind farms and will produce 2.4 billion kWh annually.