EEW Pipes for Formosa 2 Jackets
EEW Group is producing the steel pipe components for the 47 jacket foundations to be installed on the Formosa 2 wind farm offshore Taiwan.
The production of the steel pipes for the jackets started in January at EEW Korea, EEW KHPC, and EEW Malaysia and is expected to be completed in October 2020.
With a total tonnage of 47,500 MT, the steel pipes will be assembled into jacket foundations by Saipem and PT SMOE.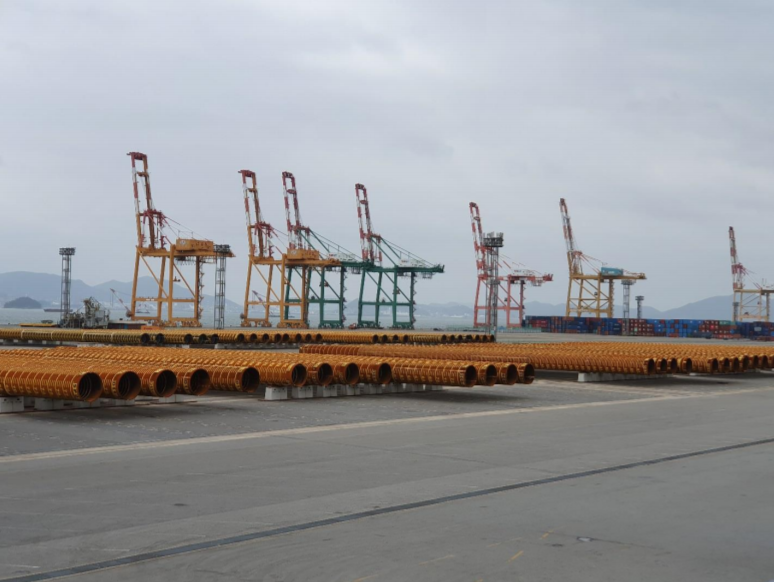 As previously reported, EEW Group is also in charge of manufacturing and delivering the 194 pin piles for the 376 MW project.
With lengths up to 78.9 metres, an outside diameter of 2.4 metres, weights up to 280 MT, the pin piles are also being manufactured at EEW KHPC, EEW Korea, and EEW Malaysia, with more than half of the units already completed.
In total, EEW Group will deliver 91,500 tons of construction steel pipes for the project.
"The development of renewable energy sources in East Asia is a role model for other countries. After the successful completion of the first Formosa I Phase 2 project (for which we supplied 20 monopiles from EEW SPC) we are proud to be a part of the follow-up project Formosa II," said Christoph Schorge, CEO of the EEW Group.
Located between four and ten nautical miles off Miaoli County, Formosa 2 will comprise 47 Siemens Gamesa 8 MW turbines installed in water depths of up to 55 metres. The wind farm is expected to be commissioned in 2021.
The Formosa 2 wind farm is being developed by a partnership between JERA, Macquarie's Green Investment Group, and Swancor Renewable Energy.
Jan De Nul is the EPCI contractor for the project's foundations and subsea cables.