The first offshore substation transition piece and J-tube cage for the SeaMade offshore wind farm are on their way from Belgium to the Sif terminal in Rotterdam, the Netherlands, DEME Group said.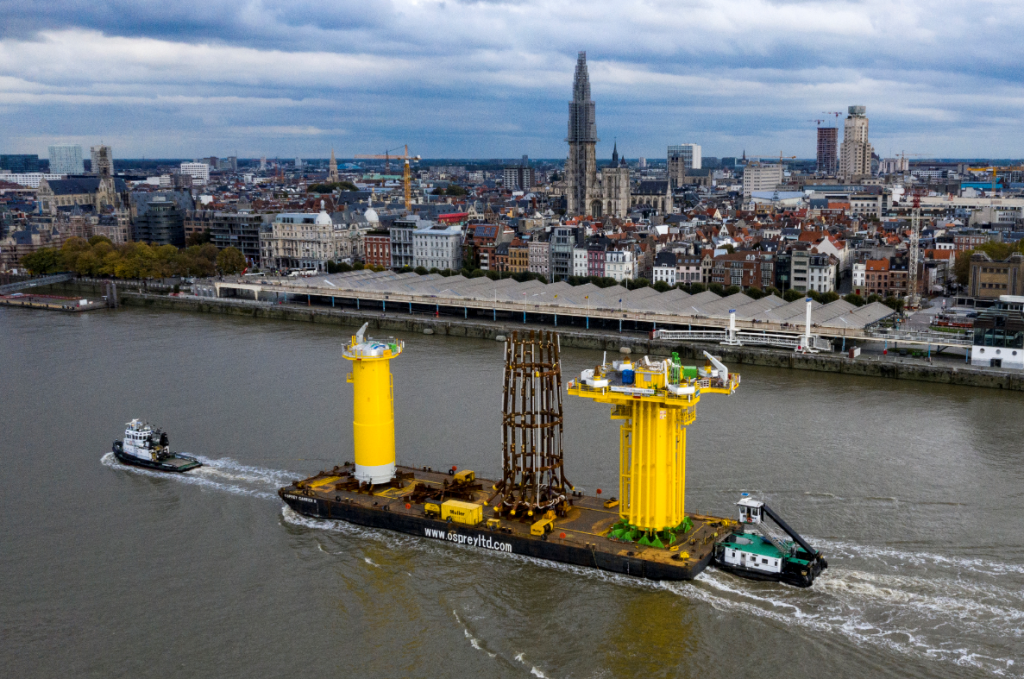 The transition piece was loaded out at Smulders' yard in Hoboken. Together with the foundation, which is already in Rotterdam, the transition piece and the cage will be loaded on DEME's jack-up vessel Innovation and installed in the Belgian North Sea.
The 487MW SeaMade is a combination of two offshore wind projects previously known as Mermaid and Seastar.
The wind farm will have two offshore substations, which will collect the electricity produced by the wind turbines, convert it from 33kV to 220kV, and export it into the grid via Elia's Modular Offshore Grid.
The partnership of GeoSea, ENGIE, and Smulders is responsible for the full engineering, procurement, construction, transport, installation, and commissioning of the two high voltage substations.
The SeaMade offshore wind farm will comprise 58 Siemens Gamesa 8.0-167 DD wind turbines installed on monopile foundations 40-50 kilometres off the coast of Ostend. Innovation started installing the turbine foundations at the site last month.
The wind farm is scheduled to be commissioned in 2020. Seamade NV, a joint venture between Otary (70%), Electrabel (17.5%), and Eneco Wind Belgium SA (12.5%), is the project developer.