EnBW Cuts Ribbon in Boston
EnBW North America has opened an office in Boston, Massachusetts, to pursue offshore wind opportunities in the Northeast US.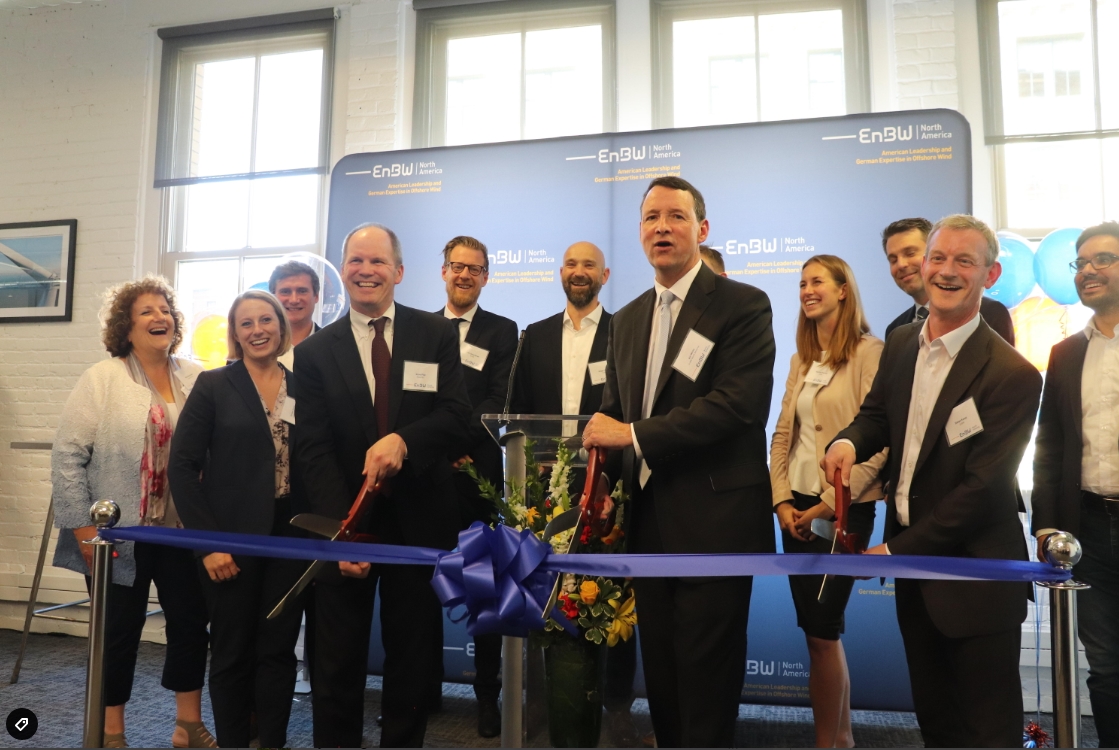 In New England, EnBW North America participated in last December's auction for offshore lease areas off the Massachusetts coast, competing through the last round of bidding on the three sites. The company also became the first offshore wind developer to join Clean Energy New Hampshire.
"We intend to compete to build affordable offshore wind projects in New England, and we're particularly encouraged by the bi-partisan leadership from the governors of Massachusetts, New Hampshire, and Maine in advancing offshore wind in the region," EnBW North America's Managing Director Bill White said.
"EnBW North America is proud to bring our expertise as an experienced German offshore wind developer as states mandate more clean energy in order to respond to the climate change challenge."
Last month, EnBW North America opened its first US office in Jersey City, where it is pursuing opportunities in the New Jersey/New York market.
The company is preparing to participate in the federal Bureau of Offshore Energy Management (BOEM) lease auction for offshore wind areas in the New York Bight early next year.
BOEM has identified more than 25GW of wind energy lease areas suitable for offshore wind development and has expedited the auction of more than 19GW to developers.
EnBW, the parent company of EnBW North America, will invest more than EUR 5 billion by 2025 in the further expansion of renewable energies. Apart from Europe, the company is focused on selected foreign markets in the Asia-Pacific region – such as Taiwan – and in North America.
In the US, EnBW is also developing the Castle Wind project in California, which represents the nation's first floating offshore wind farm, in a joint venture with Trident Winds.
The joint venture recently submitted an expression of interest to the U.S. Bureau of Ocean Energy Management (BOEM) for obtaining the wind energy lease for the project.
---
NOTE: The original article has been updated.