Ørsted Returns to Siemens Gamesa for Typhoon-Proof Turbines
Ørsted has selected Siemens Gamesa Renewable Energy as the preferred supplier for the Greater Changhua offshore wind farms with a combined capacity of 900MW.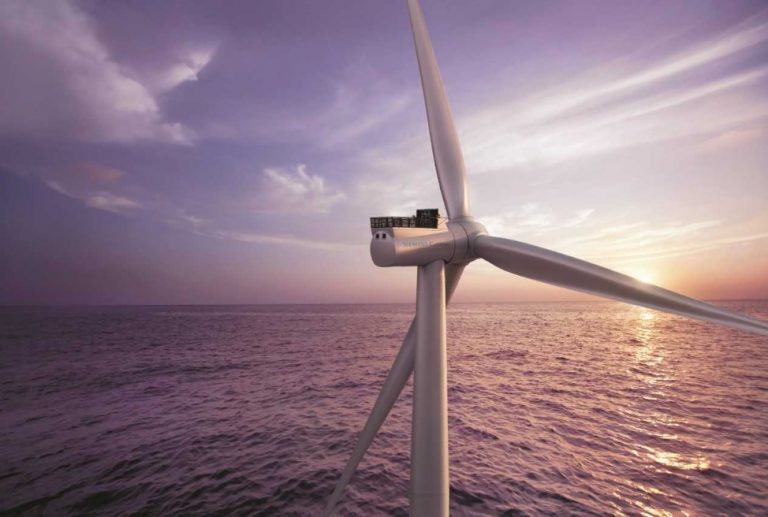 The project is subject to certain conditions such as the signing of a power purchase agreement by the end of 2018 and Ørsted's final investment decision, which is expected in March 2019.
Siemens Gamesa will deliver approximately 112 SG 8.0-167 DD offshore wind turbines to Ørsted's projects in Greater Changhua with offshore construction planned to start in 2021. As part of the contractual agreement with Ørsted, Siemens Gamesa has committed to establishing a local nacelle assembly facility by 2021, subject to the signature of the contract.
Under a partnership between CS Wind and Taiwanese Chin Fong Machine Industrial, towers for these wind turbines will be manufactured locally by Chin Fong at its Taichung Harbour facilities.
The turbine models will be tailored to meet local codes and standards regarding typhoons and seismic activities.
Matthias Bausenwein, Ørsted's General Manager for Asia Pacific, said: "Building large-scale wind farms in the offshore conditions of the Taiwan straits is a new journey for Ørsted. We're delighted to work with our experienced partner Siemens Gamesa in adopting a typhoon-proof technology for our Greater Changhua offshore wind farms. SGRE's mature localisation plan was a key reason for selecting them as our preferred turbine supplier."
Ørsted has obtained site exclusivity for four offshore wind sites located between 35 and 60km from the shore of Changhua County. The four sites, which have a total potential capacity of 2.4GW, received environmental impact assessment approvals in February 2018.
Subject to Ørsted taking final investment decision, a total of approx 1.8GW have now been earmarked for build-out in 2021 and 2025.
Ørsted is also the co-owner of Taiwan's first commercial-scale offshore wind project, Formosa 1, which will be extended from its current 8MW capacity to 128MW in 2019. The Formosa 1 wind farm also features Siemens Gamesa wind turbines.
Andreas Nauen, CEO of the Offshore Business Unit at Siemens Gamesa Renewable Energy, said: "We're glad that our long-term partnership with Ørsted continues to grow in Asia Pacific. It's on Ørsted's request and to meet the schedule of the first Greater Changhua projects that we would implement an accelerated set-up of a nacelle assembly facility in Taichung Harbour to start production in 2021, ahead of the timeline communicated by the government for localisation activities."