Seaway Heavy Lifting Starts Assembling Trianel Borkum II Team
Seaway Heavy Lifting (SHL) has awarded the German engineering company Recase Regenerative Energien GmbH with a contract to design electrical equipment for the transition pieces of the 203MW Trianel Windpark Borkum II offshore wind farm.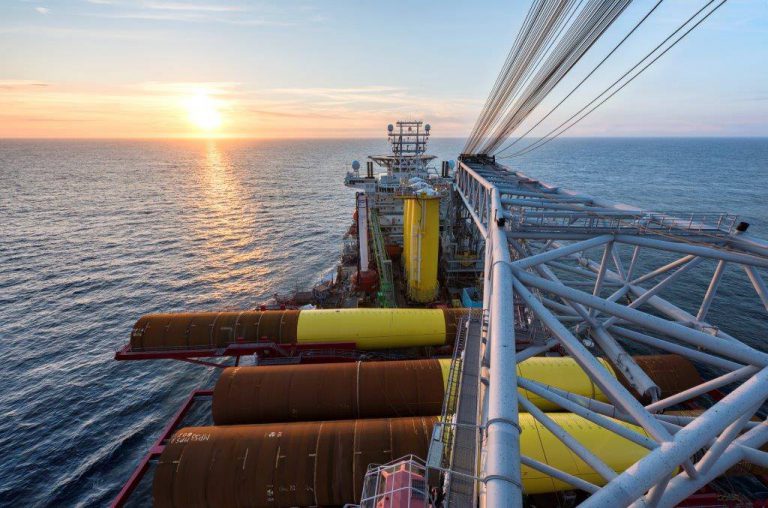 SHL is responsible for the engineering, procurement, construction and installation (EPCI) of the 32 turbine foundations at the Trianel Borkum II offshore wind farm on the German continental shelf.
Recase will supply the electrical design for the electrical equipment of the E-Module in the transition piece of the monopile structure. The sub-system engineering ranges from the medium voltage switch gear, via sea markings, to the wind turbine interface.
The fabrication of the transition pieces and monopiles will take place in 2017 and 2018, while offshore installation activities will be executed in 2018 using SHL's heavy lift vessel Stanislav Yudin.
Lorenz-H. Carstensen, Managing Director of Recase, said: "The electrical outfit of offshore substructures matches 100% with our expertise, experience and capacity. This contract is an excellent example where RECASE demonstrates its capability to deliver comprehensive and smart system design."
The Trianel Borkum II will be installed 45 kilometers north of the island Borkum in the German Bight, as the extension stage of the Trianel Borkum I, which started commercial operation in 2015.
The offshore project comprises 32 turbines from the Senvion 6M/152 series, scheduled for commissioning in 2019. The EUR 800 million project was approved by its shareholders on 7 April.