Senvion to Deliver 32 Wind Turbines for Trianel Borkum II
Senvion has signed a conditional contract to deliver 32 of its 6.2M152 offshore wind turbines and accompanying services for the Trianel Windpark Borkum II (TWB II) offshore wind farm.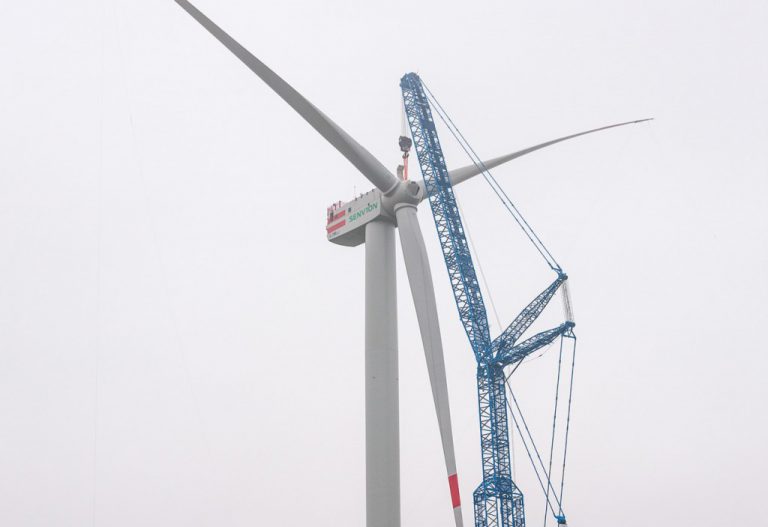 The turbines will be installed in water depths from 25 to 35 meters and, with a power upgrade, will produce around 800 million kilowatt-hours of electricity every year, enough to supply around 210.000 households annually.
Jürgen Geissinger, CEO of Senvion, says: "We appreciate the confidence that the project-consortium Trianel shows in our turbines. This contract confirms that we are setting standards in the cost-effective generation of offshore wind energy and we will further consolidate our strong position in the offshore wind-energy market with the Senvion 6.2M152."
The wind farm is planned to be installed 45 kilometers north of the island Borkum in the German North Sea. After the planned completion in autumn 2019, the offshore wind farm will have an installed capacity of approximately 203MW.
According to the current schedule, the final investment decision for Trianel Windpark Borkum II should be taken in the first half of 2017 and the construction could start in early 2018.
Until the investment decision has been taken, further local partners shall be recruited.
"In the first stage of the Trianel Wind Farm Borkum, we have already laid the essential foundations for the expansion of the municipal Offshore engagements. Therefore this project is of high commercial interest for local companies", said Klaus Horstick, Managing Director of TWB II.
In mid-July 2015, the 200MW Trianel Windpark Borkum became fully operational. In October 2015, EWE AG and Trianel have set up a joint venture to develop the second stage of the offshore wind farm.