China's 2,000-Tonne Wind Turbine Installation Vessel Enters Service
China Three Gorges' 2,000-tonne offshore wind turbine installation vessel (WTIV) has been put into operation, according to the latest news on the company's website.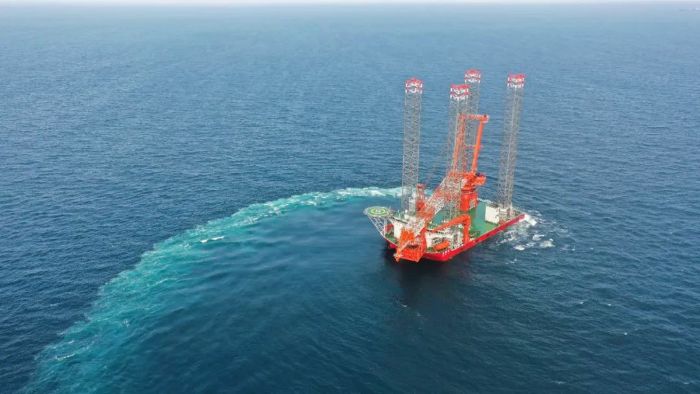 The vessel, named Baihetan and built by CSSC Huangpu Wenchong Shipbuilding, was officially delivered and put into operation on 28 September in Nansha, Guangzhou.
According to China Three Gorges (CTG), Baihetan is the world's first next-generation offshore wind farm installation platform in service and can handle wind turbines of up to 15 MW.
The construction of the jack-up started in July 2021, shortly after China Merchants Industry started building CTG's 3,000-tonne Wudongde vessel. Baihetan was launched in April this year, before undergoing final outfitting before entering into service.
The 126-metre long, 50-metre wide jack-up is equipped with DP2 dynamic positioning system and can work in water depths of up to 70 metres.
The vessel's 2000-tonne, pile-around full-slewing crane has a maximum lifting height of 170 metres above the water surface. With a maximum variable load of 6,500 tonnes and a deck area of 4,200 square metres, Baihetan is capable of transporting and installing the biggest wind turbines currently available on the market, according to CTG.
Follow offshoreWIND.biz on: