China Three Gorges Starts Building Two Wind Farm Installation Vessels
China Three Gorges (CTG) started construction of two wind farm installation vessels in July.
On 6 July, construction started on the 3,000-ton Wudongde at China Merchants Industry's shipyard in Haimen.
Wudongde is about 182 metres in length, 46 metres in width, and 15 meters in depth, CTG said.
It is equipped with a full-rotation transforming crane with a fixed maximum lifting weight of 3,000 tons in the tail direction and a full-rotation lifting capacity of 2,400 tons. The lifting height reaches 130 metres above the deck. The vessel is also equipped with a DP2 dynamic positioning system.
Wudongde is China's first high-performance deep-sea vessel specifically designed for the transport and installation of wind farm infrastructure, according to CTG.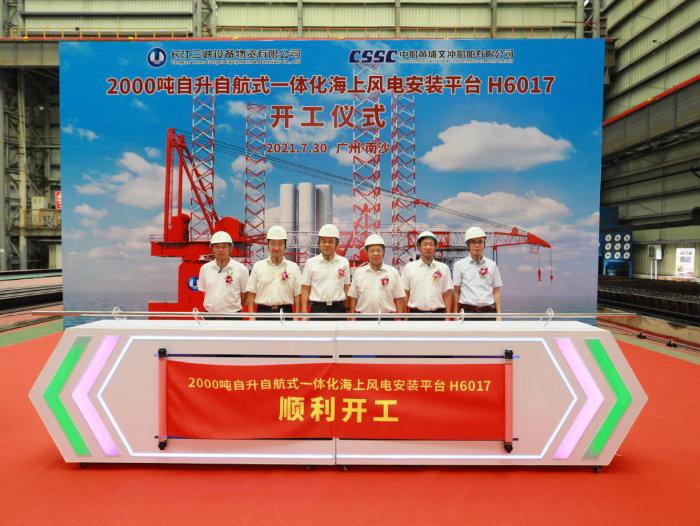 On 30 July, CTG held a steel-cutting ceremony for China's first 2000-ton self-elevating and self-propelling integrated wind farm installation vessel.
The jack-up, named Baihetan, is designed to meet the operation needs of offshore wind farm projects with a large capacity in deep and open sea, CTG said.
Once completed, Baihetan will be able to transport and install wind turbines with a rated capacity of up to 12 MW, according to CTG.
The DP2 vessel will be 126 metres long and 50 metres wide. It will feature a 2000-ton pile-around full-slewing crane with a maximum lifting height of 170 metres above the water surface.
The vessels are named after CTG's hydro power projects.