EEW SPC Rolls Out Its Heaviest Monopile for Baltic Eagle
EEW Special Pipe Constructions (SPC) has manufactured its heaviest monopile to date for the Baltic Eagle offshore wind farm in Germany, owned by the Spanish energy company Iberdrola.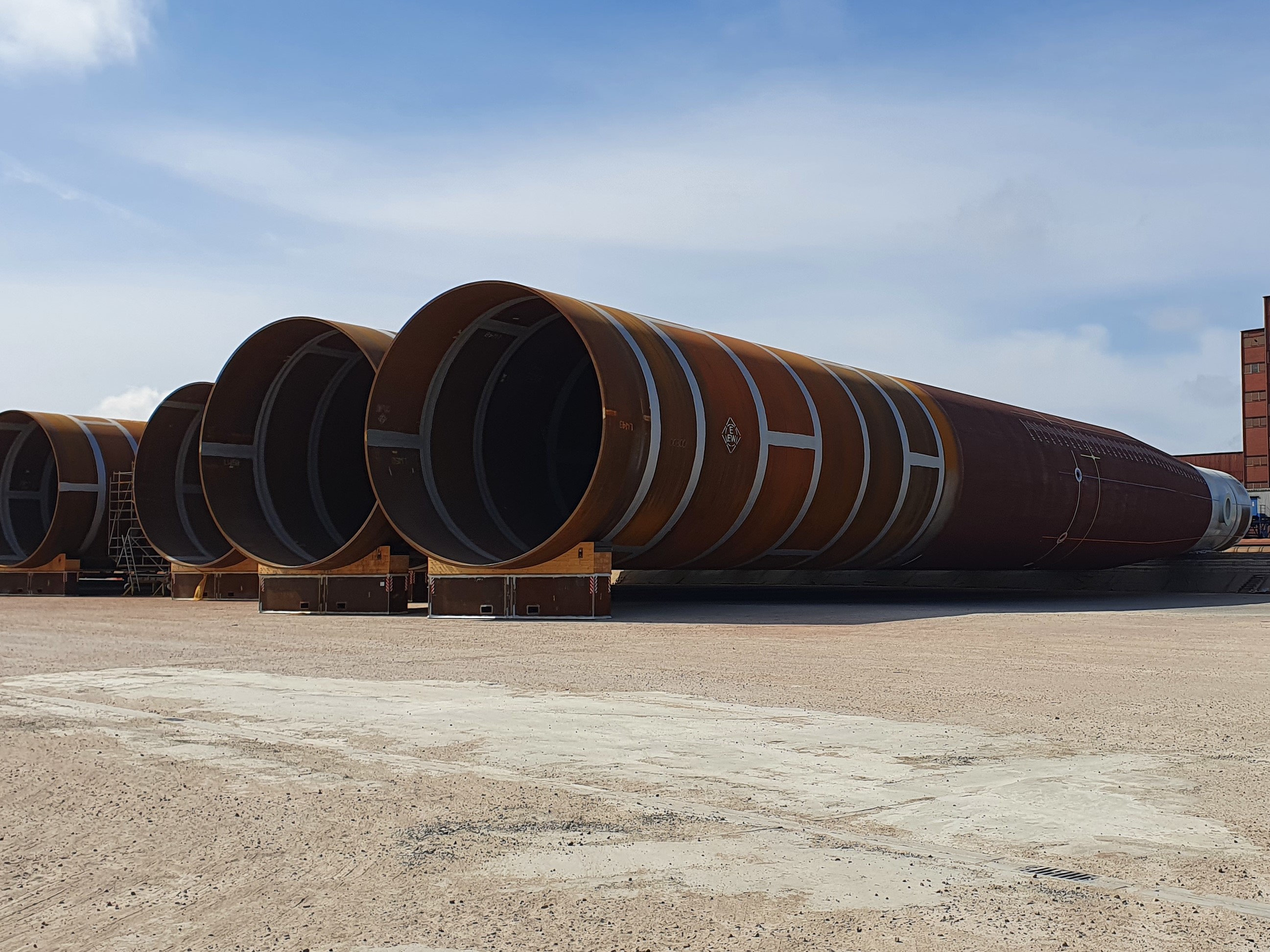 The company broke its record for the heaviest monopile made set size years ago when EEW SPC manufactured the 1,302-tonne monopile for the Veja Mate offshore wind project.
The 89.36-long monopile, which was delivered on July 17, is 9 metres in diameter and weighs 1,421 tonnes.
EEW SPC manufactured more than half of a total of 50 monopiles at its mega-factory in Rostock, with the first unit being completed in March.
The production of the monopiles is expected to be completed by the end of November 2022.
According to EEW SPC, the foundations will be float transported to the installation site from spring 2023 since the Baltic Eagle offshore wind farm is virtually on its doorstep.
The German manufacturer was awarded a contract for the supply of 50 monopile foundations for the 476 MW project in July 2021.
The accompanying transition pieces will be delivered by Spanish company Windar, which signed a EUR 50 million sustainable factoring line with Banco Bilbao Vizcaya Argentaria to finance the contract for Baltic Eagle.
The foundations will be supporting 50 Vestas 9.5 MW wind turbines that are scheduled to start being installed in 2024, with Baltic Eagle expected to be up and running the same year.
The offshore wind farm will be built some 30 kilometres off the island of Rügen at a site spanning 40 square kilometres.
Follow offshoreWIND.biz on: