Baltic Eagle Cleared for Takeoff
Spanish energy company Iberdrola has completed the planning approval process for the 476 MW Baltic Eagle offshore wind farm and received a positive decision from Germany's Federal Maritime and Hydrographic Agency (BSH).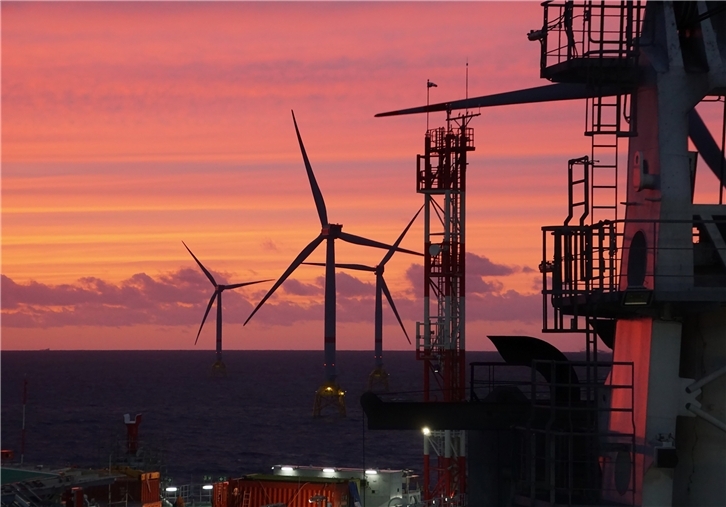 Following the approval from BSH, Iberdrola is now moving forward with the construction phase of the company's second wind farm project in the German Baltic Sea after the 350 MW Wikinger.
Once the construction phase begins, all central components will be installed on site in 2023, with commissioning scheduled for 2024, Iberdrola said.
Baltic Eagle is the second project in Iberdrola's so-called "Baltic Hub" which will have an installed capacity of more than 1.1 GW by 2026, with a total investment of around EUR 3.5 billion.
"We are pleased about the positive decision and are very grateful for the constructive dialogue with the authorities. With Baltic Eagle alone, we will supply around 475,000 households in the region with green electricity and make a further contribution to the local value chain and the German energy transition," Iris Stempfle, Managing Director of Iberdrola in Germany, said.
Iberdrola is currently beginning the exploration of explosive ordnance on the seabed. The company has commissioned a large-scale investigation of the seabed and disposal of possible finds.
First Hardware Completed
The Rostock-based company EEW Group Special Pipe Constructions (EEW SPC) has meanwhile completed the first monopile for Baltic Eagle out of the 50 units the German supplier will be manufacturing for the site. The steel pylons, which are between 75 and 90 metres long, serve as foundations for the wind turbines.
Additionally, the Spanish company Windar has fabricated the first transition piece – connecting the turbine tower and the foundation – which is being tested in a mock-up trial, thus guaranteeing a safe installation process, Iberdrola said.
The manufacturing process for the offshore substation for Baltic Eagle is also advancing. The platform will be delivered to the site this year, as planned. The substation will be built and operated jointly by Iberdrola and the transmission grid operator 50Hertz.
Baltic Eagle will be built some thirty kilometres off the island of Rügen at a site spanning 40 square kilometres. The wind farm will feature 50 Vestas 9.5 MW wind turbines.
Follow offshoreWIND.biz on: