Windar Signs EUR 50 Million Sustainable Financing to Deliver Baltic Eagle Project
Windar Renovables has signed a EUR 50 million sustainable factoring line with BBVA (Banco Bilbao Vizcaya Argentaria) to finance the contract the company was recently awarded for the Baltic Eagle offshore wind project.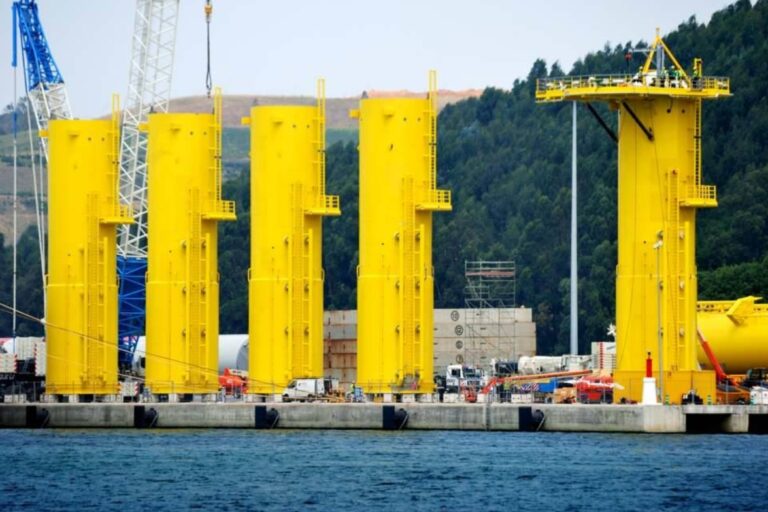 The contract financing, which will support Windar's manufacturing and delivery of 50 transition pieces (TPs) for Iberdrola's 476 MW project in Germany, has been classified as sustainable in accordance with the taxonomy of the European Union and is the first sustainable contract financing Windar has signed, according to BBVA.
"Renewable energies and, in particular, offshore wind, are undergoing a process of expansion that will accelerate in the coming years. BBVA's confidence in our company – reflected in this factoring line – as well as the participation in a project of the size of the Baltic Eagle offshore wind farm, will allow Windar Renovables to consolidate its position in the market", said Carlos Concheso, CFO of Windar Renovables.
Spanish energy giant Iberdrola, the developer of the Baltic Eagle project, awarded foundation supply contracts to German EEW SPC and its compatriot Windar last month.
Under the contracts, EEW SPC will manufacture and deliver 50 monopile foundations, while Windar will supply the 50 accompanying TPs.
The Spanish company will be carrying out the main construction activities for the transition pieces at its yard located in Avilés, starting this October.
The production of the 50 TPs will also involve some 30 Windar suppliers in the North of Spain, including steel production, components, equipment, testing and auxiliary machinery companies.
Windar is scheduled to complete the TP production until December 2022, with first load-out planned for the beginning of 2023.
Baltic Eagle, located 30 kilometres from the island of Rügen in the Baltic Sea, will comprise 50 Vestas 9.5 MW wind turbines and is Iberdrola's second largest offshore wind farm in Germany.
The 476 MW project is expected to be up and running in 2024.