Spanish Partners Win First XXL Monopile Production Contract
Offshore wind developer Ocean Winds has awarded the partnership between Navantia Seanergies and Windar Renovables with a contract to manufacture and deliver 14 monopiles for the Moray West wind farm in Scotland.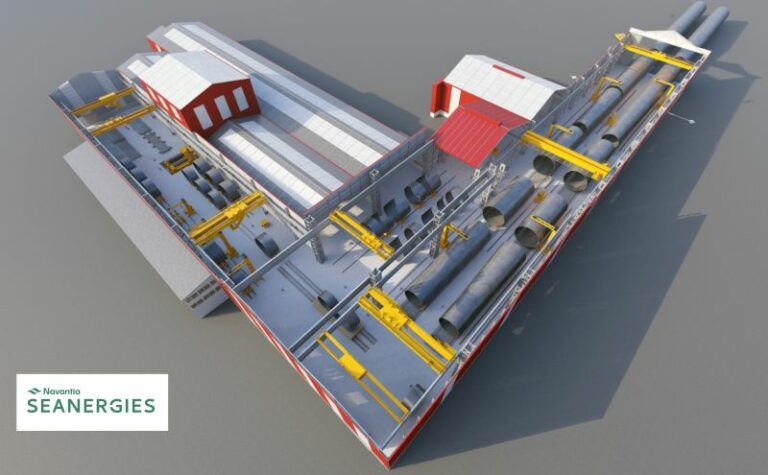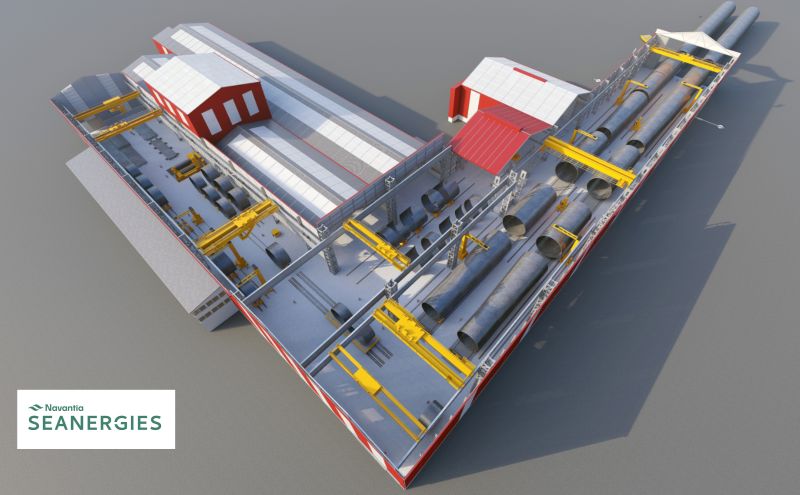 This contract will be the first order executed in the new XXL monopile factory that Navantia and Windar are building in the Fene shipyard in Spain, with an investment of more than EUR 36 million.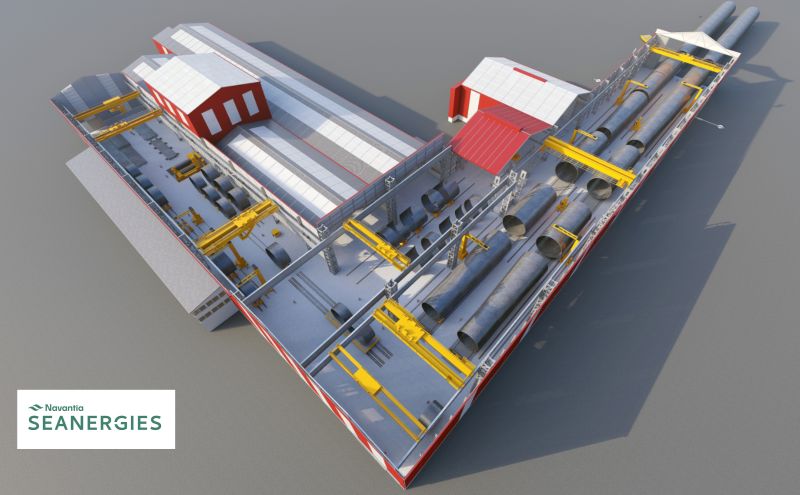 The material collection process will begin this July and the start of production work in the new factory will start in December. The global execution period is ten months, generating 280,000 hours of work, with an average of 150 direct jobs per month, the partners said.
The monopiles will have an approximate length of 90 metres, a diameter of between eight and ten metres, and a maximum weight of 2,000 tons.
This type of XXL monopile, the product with the highest market share among fixed foundations, is new for Navantia-Windar, the companies said. With this contract, this business alliance enters a market segment in which it aspires to play a relevant role, although Windar Renovables is already established as a manufacturer of transition pieces for this type of monopile.
The 882 MW Moray West will feature 60 Siemens Gamesa 14.7 MW wind turbines installed on monopile foundations some 14 miles off the coast of Caithness.
"This first contract for XXL monopiles is a success due to the diversification of our catalog of offshore wind power products," said the president of Navantia, Ricardo Dominguez.
"We are committed to a long-term product in the coming years and to developing the local industrial fabric in the Ría de Ferrol, capitalizing on the enormous expected demand for offshore wind power products, which will multiply by three in just five years."
Ocean Winds was created in 2019 as a company equally owned by EDPR and the French multinational ENGIE. The company has 1.5 GW of capacity in operation in Europe, and 9.7 GW under development in the UK, France, Portugal, Belgium, Poland, the US, and South Korea.
Last June, Ocean Winds confirmed a capacity reservation agreement with Navantia to build two jacket-type foundations in Puerto Real for the substations of two offshore wind farms in France: Iles d'Yeu et Noirmoutier and Dieppe Le Tréport.
Navantia has already worked on the construction of 20 jackets for the Moray East offshore wind farm, a project also managed by EDPR and ENGIE, among other partners. The project was carried out at the Puerto Real shipyard.
Follow offshoreWIND.biz on: