Offshore Substation Stands at Arcadis Ost 1
Parkwind and 50Hertz have installed the offshore substation for the 257 MW Arcadis Ost 1 offshore wind farm in the Baltic Sea.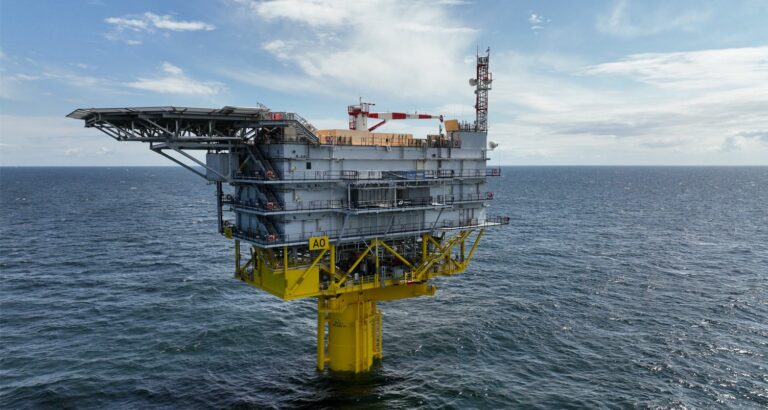 The 2,380-tonne, 30-metre high offshore substation was installed by the Scaldis crane ship Gulliver on its monopile foundation at the project site, located around 19 kilometres east of Rügen island in Germany.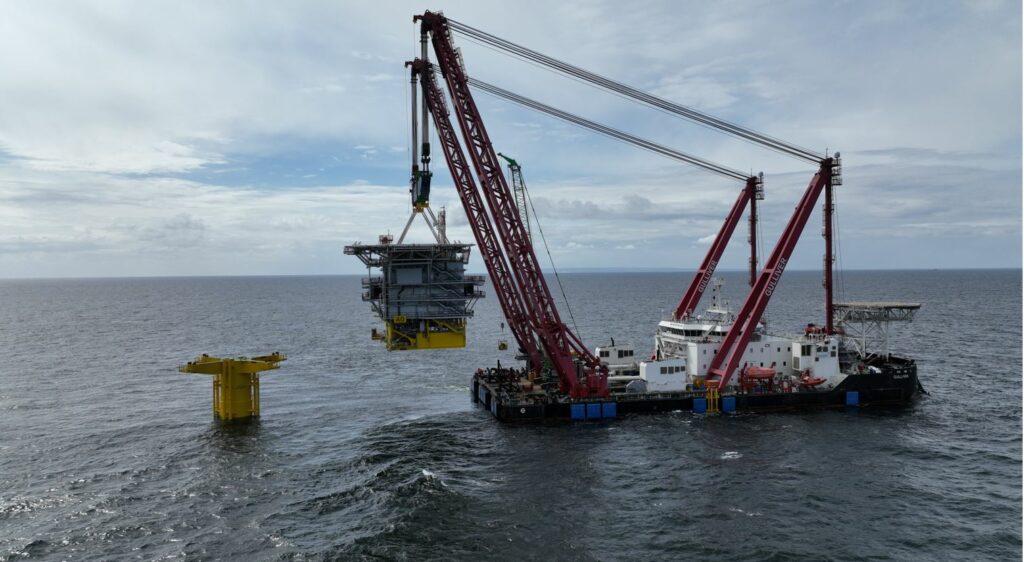 The substation's XXL monopile foundation was installed last week by DEME's vessel Orion, which marked the start of the offshore construction of the project.
The platform and the accompanying monopile foundation were manufactured and delivered by Bladt Industries in partnership with Semco Maritime and ISC Engineering as key partners.
The substation was pre-fabricated in Poland while the final assembly and equipment took place at Bladt Industries in Aalborg, Denmark from mid-2021. Semco Maritime provided the design, installation, and commissioning of the high, medium, and low voltage equipment while ISC Engineering was responsible for structural design.
The platform is jointly operated by 50Hertz, the German transmission system operator in charge of the offshore grid connections in the Baltic Sea, and Parkwind, the Belgium-based developer of the Arcadis Ost 1 offshore wind farm.
The Arcadis Ost 1 substation will form the backbone of 50Hertz's Ostwind 2 offshore grid connection in the German Baltic Sea together with the 500 MW substation for Iberdrola's Baltic Eagle offshore wind farm.
"As soon as our grid connection system Ostwind 2 goes into operation, more than half a million households will be able to be supplied with electricity from renewable offshore wind energy. This will increase our energy sovereignty, make us less dependent on fossil fuels and help us achieve our climate targets", said Stefan Kapferer, CEO of 50Hertz.
Once fully commissioned in 2023, the offshore wind farm's substation will collect green power generated by the 27 Vestas V174-9.5MW wind turbines at Arcadis Ost 1, transform the power to a level of 220 kV, and export it onshore to the German 50Hertz grid connection point in Lubmin, Germany.
The wind turbines are scheduled to be installed at the site from June 2022 onward.
Follow offshoreWIND.biz on: