First XXL Monopile Installed at Arcadis Ost 1
DEME Offshore's installation vessel Orion has installed the first of 28 monopile foundations at the Arcadis Ost 1 offshore wind farm in the German Baltic Sea.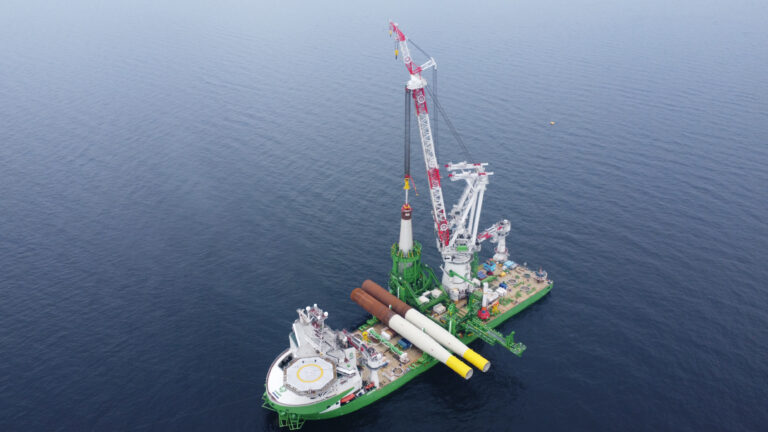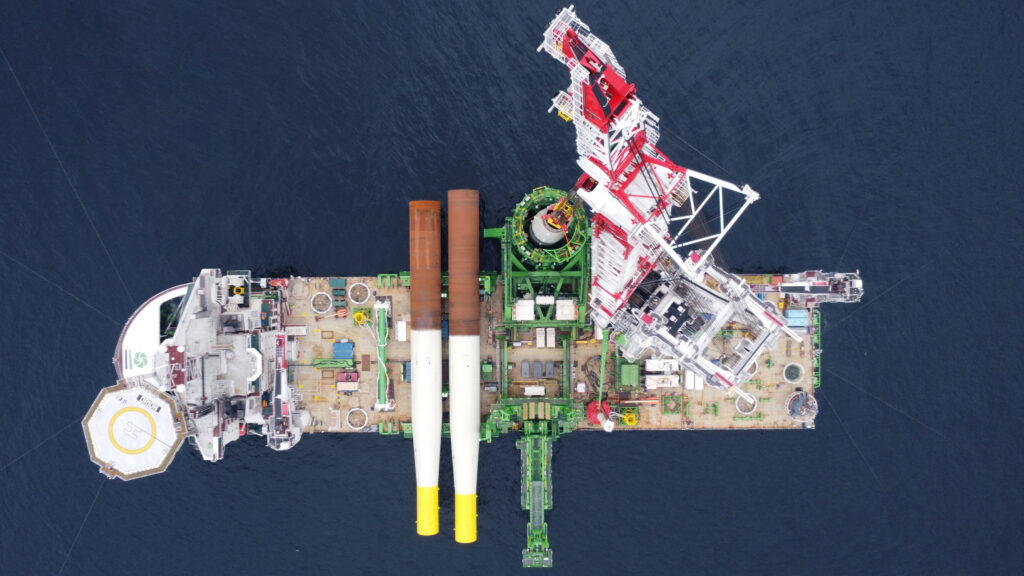 Manufactured by Steelwind in Germany, the foundation will carry the wind farm's substation. It has a length of 110 metres, a diameter of 9.5 metres, and a weight of 2,100 tonnes, making it one of the biggest ever installed, Parkwind said.
According to DEME, the XXL monopile foundations for Parkwind's offshore wind farm are the largest ever built in Europe, with Orion being the first floating monohulled vessel able to perform these operations, speeding up installation times dramatically.
This is the first time DEME's new installation vessel was deployed on a project, following its delivery and officially joining the company's fleet at the beginning of last month.
Bladt Industries is to deliver the complete substation for Parkwind, with Semco Maritime and ISC Engineering as key partners.
The platform is jointly developed and will be jointly operated with 50Hertz, the responsible Transmission System Operator (TSO) for connecting the offshore wind farms in the German Baltic Sea.
The turbine installation is set to take place this month via a new method based on using a floating installation vessel to assemble the turbine components, which will be located onboard the deck, as well as a dummy tower.
Once fully commissioned in 2023, the wind farm's 27 Vestas V174-9.5 MW turbines will provide enough electricity to cover the needs of up to 300,000 German households.
Follow offshoreWIND.biz on: