TotalEnergies to Bid in Another US Offshore Wind Auction This Year
TotalEnergies, together with its Castle Wind LLC joint venture partner, Trident Winds, will participate in the US offshore wind lease sale in California in late 2022, the company said in a press release on 2 March, after taking over the stakes EnBW had in US offshore wind projects.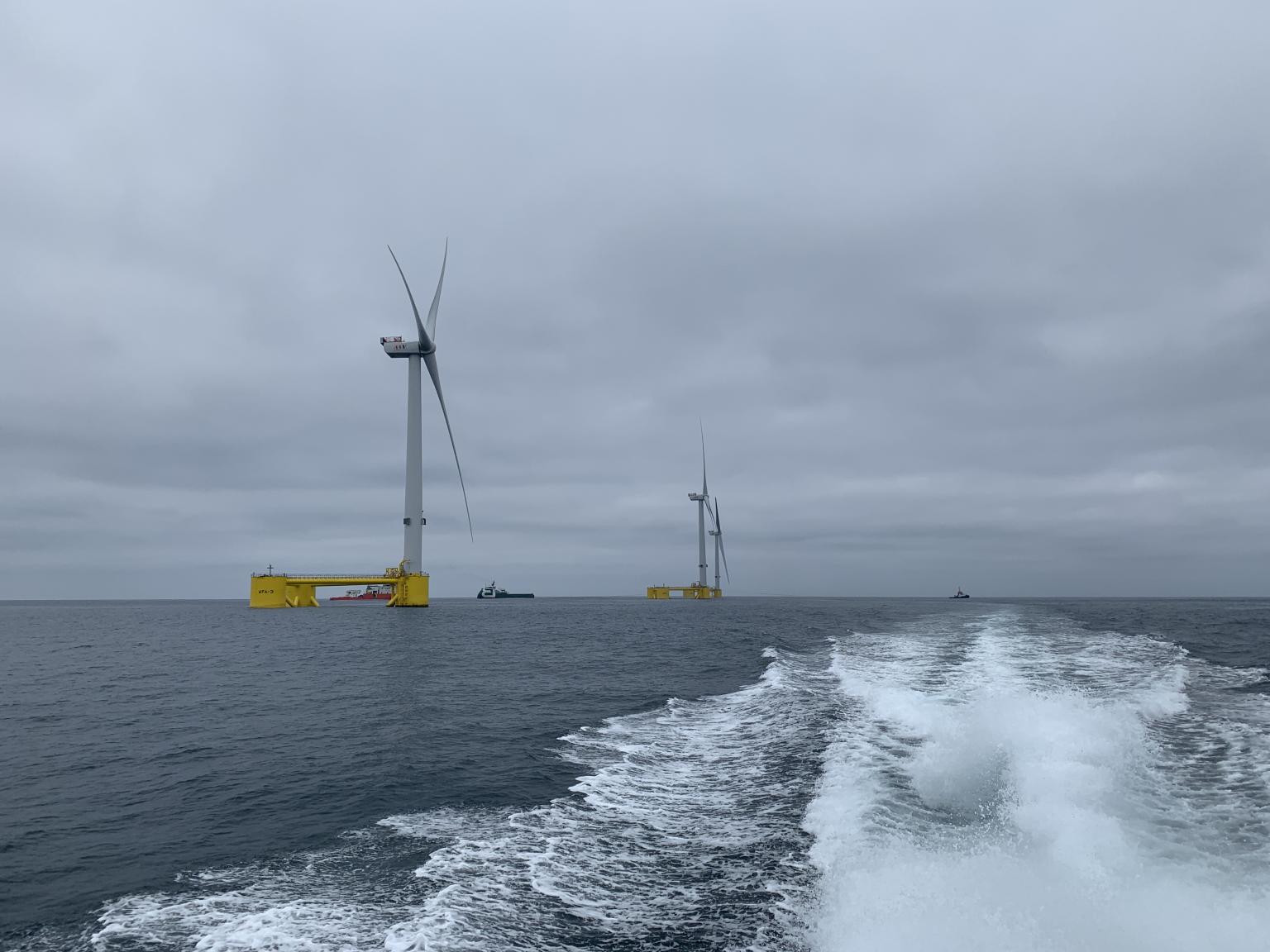 The Castle Wind joint venture was established in 2018 between Seattle-based Trident Winds and German offshore wind developer EnBW for the development of a 1 GW floating offshore wind project off the coast of Morro Bay, offshore the Central California Coast.
In 2019, Castle Wind LLC filed an Expression of Interest (EoI) to the US Bureau of Ocean Energy Management (BOEM), together with 13 other developers, in response to BOEM's Call for Information and Nominations for obtaining commercial wind energy leases offshore California.
Later that year, the joint venture signed a Memorandum of Understanding (MoU) with Monterey Bay Community Power for a future power purchase agreement (PPA) for the proposed 1 GW floating wind farm.
TotalEnergies has now taken EnBW's place in Castle Wind LLC after acquiring the shares previously held by the German company, which decided to exit the US offshore wind market shortly after winning a lease in the New York Bight together with the French energy major.
"This partnership in Castle Wind is another important step for TotalEnergies to contribute to the U.S. offshore wind industry ramp-up, and fulfill its global ambition of becoming a top five producer of renewable energy worldwide by 2030", said David Foulon, Head of US Offshore Wind at TotalEnergies, which entered the offshore wind market back in 2020.
The French oil major, which was renamed TotalEnergies last year to reflect its ambition of becoming an energy company, has a portfolio of offshore wind projects with a total capacity of more than 10 GW. Two thirds of these are bottom-fixed and the rest are floating wind projects.
In California, BOEM designated the Morro Bay area as a Wind Energy Area (WEA) last year, after the US Government decided to advance areas northwest of Morro Bay and off Humboldt County, California, for offshore wind development. 
The Morro Bay WEA is located approximately 20 miles (approximately 32 kilometres) offshore the central California coastline and cover approximately 240,898 acres.
It includes portions of the area initially analysed in BOEM's Call for Information and Nominations published from 2018, and two extensions analszed in BOEM's Call for Information and Nominations published in July 2021.