Castle Wind Signs Deal for Future Project PPA
Castle Wind LLC and Monterey Bay Community Power (MBCP) have signed a Memorandum of Understanding (MoU) for a future power purchase agreement (PPA) for the proposed Castle Wind project in California.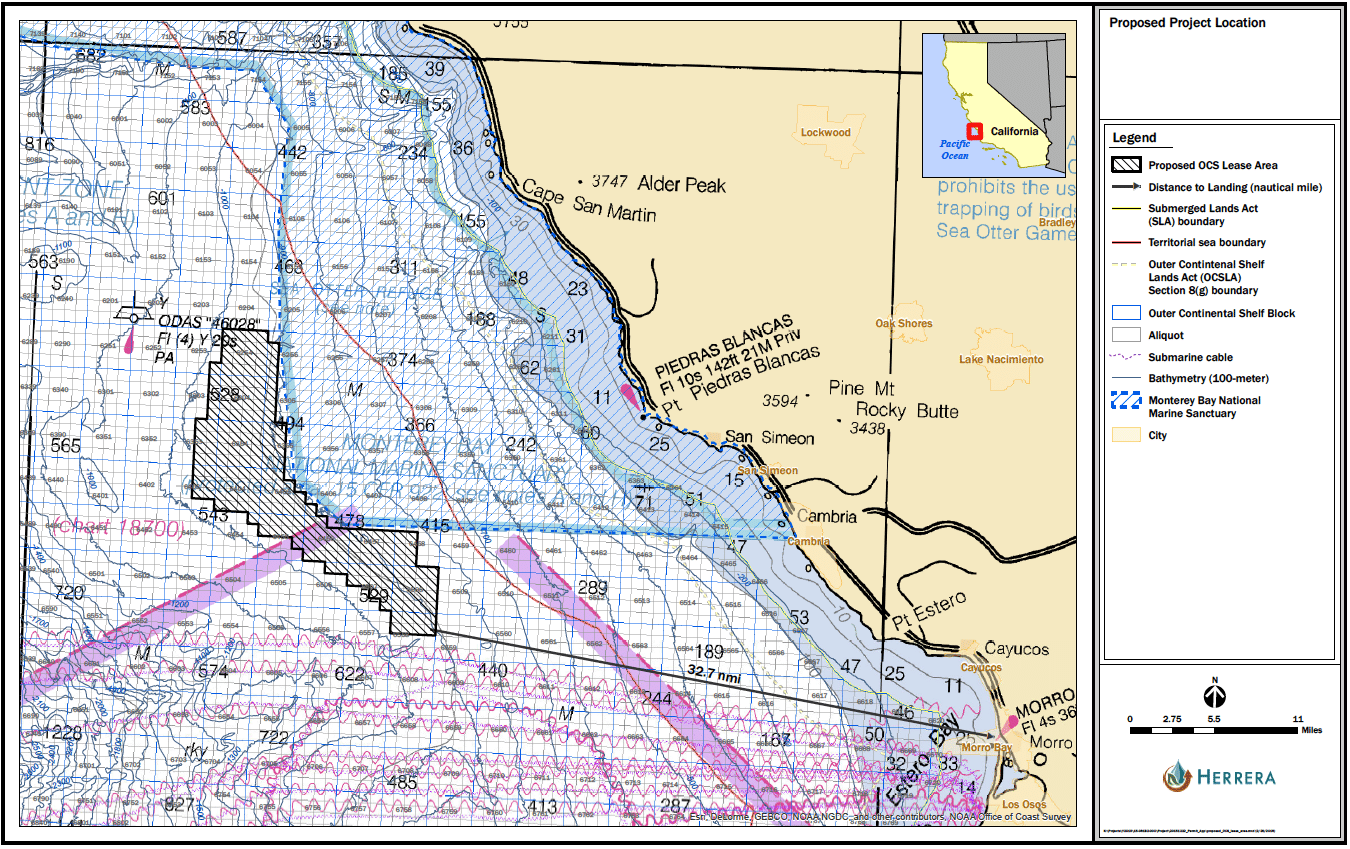 The MoU is said to outline the mutual interests and intent of the two parties to enter into the future long-term PPA for the 1GW floating offshore wind project being planned off the Central California coast.
According to Castle Wind, the deal recognizes that offshore wind offers a long-term energy supply solution that complements MBCP's potential energy needs.
The proposed project is planned to be connected to the existing substation in Morro Bay.
"While the project is still several years away, we know that offshore wind is poised to play an integral role in California's electricity portfolio, which will help the State meet its aggressive climate goals at the least cost," said Alla Weinstein, CEO of Castle Wind.
"This MOU is a statement of commitment by MBCP to use 100% renewables and their desire to secure a supply of clean energy that closely meets their demand profile."
Located some 30 miles offshore Pt. Estero, the Castle Wind project will comprise approximately 100 floating wind turbines with a capacity greater than 8MW and a floating offshore substation.
The U.S. Bureau of Ocean Energy Management is preparing a lease auction for the project site in 2020. If awarded, Castle Wind anticipates producing 1GW of renewable energy around 2025.
Last year, Castle Wind LLC, a joint venture of Trident Winds and EnBW North America, executed a Community Benefits Agreement (CBA) with the City of Morro Bay and a mutual benefits agreement with the local fishermen organizations to ensure the project would address the needs of the local community.