BOEM to Gauge Industry Interest in Two New Wind Energy Areas Offshore California
The US Bureau of Ocean Energy Management (BOEM) is set to publish a Call for Information and Nominations to solicit public input and determine industry interest in developing commercial wind projects at two new areas offshore central California.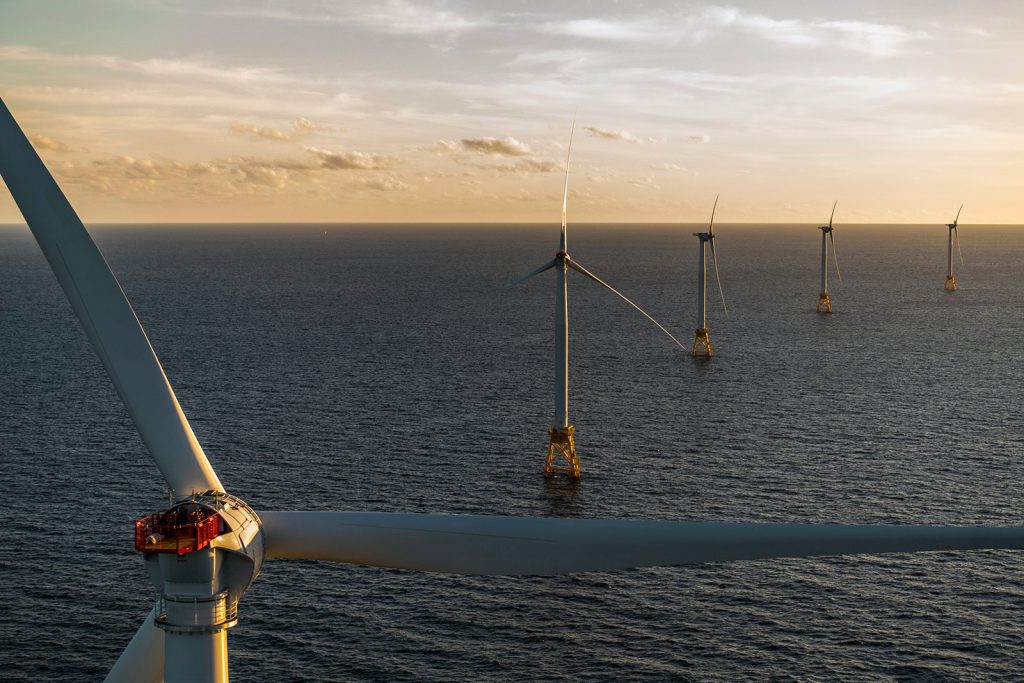 The new areas are adjacent to the Morro Bay Call Area, originally designated by BOEM in 2018, and have been identified as the Morro Bay Call Area East Extensions and Morro Bay Call Area West Extension.
The extension areas will be included in BOEM's overall analysis of the Morro Bay 399 Area, which was advanced for offshore wind development by the US government this May, together with the Humboldt Area.
BOEM is also advancing with the federal leasing process for the Humboldt Area offshore northern California, which has now been formally designated as a Wind Energy Area (WEA), for which BOEM will now proceed with an environmental review, as required under the National Environmental Policy Act (NEPA).
"While we are still in the initial stages of BOEM's leasing process, today's announcement reflects years of working with ocean users, Tribal governments and local, state, and federal agencies to obtain the best available information to reduce potential conflicts", said BOEM Acting Pacific Region Director Thomas Liu. "The Morro Bay Call and Humboldt Environmental Assessment offer important opportunities to further solicit feedback from Tribes, ocean users and stakeholders."
In addition to contributing to the goals of the Biden-Harris administration, the development of offshore wind energy can help California reach its goal of 100 per cent carbon-free energy by 2045, create good-paying union jobs, and foster investments in coastal communities, BOEM stated in a press release on 28 July.
In 2018, the BOEM identified three offshore wind areas off California, with the federal and state authorities working since then to reach an agreement on the specific waters appropriate for leasing.
Last year, the Department of Energy's (DOE) Wind Energy Technologies Office deployed two offshore wind research buoys at the Humboldt and Morro Bay areas, as part of the research funded by BOEM to gather data to support decisions on potential leasing of offshore wind energy sites in these areas.
The buoys, managed by DOE's Pacific Northwest National Laboratory (PNNL), were the first to be launched to gather meteorological and oceanographic measurements off the US West Coast.
In 2018, German offshore wind developer EnBW and Seattle-based Trident Winds formed a joint venture to develop a floating wind project in the Morro Bay area. The following year, the joint venture signed a Memorandum of Understanding (MoU) with Monterey Bay Community Power for a future power purchase agreement (PPA) for the proposed 1 GW floating wind farm, called Castle Wind.
The waters off the coast of Humboldt County have also garnered interest from developers who are looking to build floating wind farms.
A consortium between Principle Power, Aker Solutions, H. T. Harvey & Associates, Herrera Environmental Consultants, and Ocean Winds North America, together with the Redwood Coast Energy Authority (RCEA), is looking to build the 150 MW Redwood Coast floating wind farm more than 30 kilometres off the coast of Humboldt Bay.