US Opens Pacific Coast for (Floating) Offshore Wind
The US government has decided to advance areas northwest of Morro Bay and off Humboldt County, California, for offshore wind development. With these two initial areas, the US is opening up the Pacific Coast for first commercial scale offshore wind projects.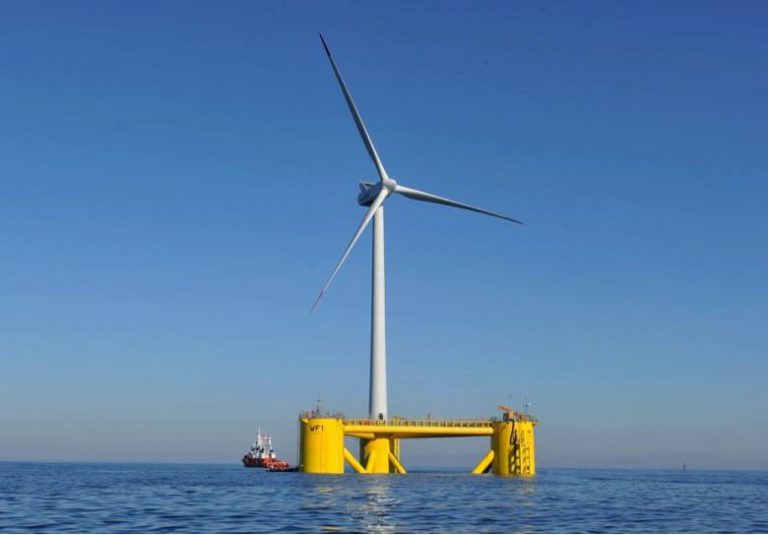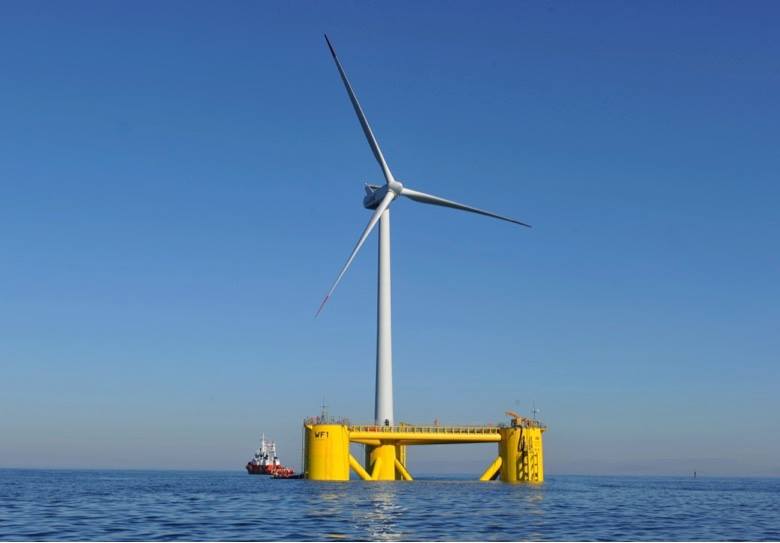 The two areas could accommodate up to 4.6 GW of installed offshore wind capacity, 3 GW of which could be installed in the Morro Bay area, as identified by the Department of the Interior, in coordination with the Department of Defense. Located off California's central coast region, northwest of Morro Bay, the area spans 399 square miles (around 1,033 square kilometres).
As for the Humboldt Call Area off northern California, the Department of the Interior is now advancing it as a potential Wind Energy Area.
The Defense Department has been taking part in identifying these new areas for offshore wind development, since it engages in significant testing, training, and operations off the coast of California.
According to a press release from the White House, the waters off California will be housing floating wind technology as the outer continental shelf falls away much more quickly into much deeper waters in the Pacific than it does in the Atlantic Ocean.
California Governor Gavin Newsom – who convened with National Climate Advisor Gina McCarthy, Interior Secretary Deb Haaland, and Under Secretary for Defense for Policy Dr. Colin Kahl to announce the advancement of new areas – said that developing offshore wind to produce renewable energy could be a game changer to achieving California's clean energy goals and addressing climate change, all while bolstering the economy and creating new jobs.
"This historic announcement, which could provide clean power for up to 1.6 million homes over the next decade, represents the innovative approach we need for a clean energy economy that protects the coasts, fisheries, marine life, and Tribal, and cultural resources we value so much as Californians", Governor Newsom said.
Research Buoys, Proposed Projects, and Support in State Budget 2021-22
California has not been inactive with offshore wind over the past several years and has seen both state and federal developments, as well as developers' interest and plans for projects off its coast.
This includes the Governor's recent announcement on allocating USD 20 million to support environmentally responsible offshore wind development in its 2021-2022 budget, on which the state government is currently working.
In 2018, the Bureau of Ocean Energy Management (BOEM) identified three offshore wind areas off California, with the federal and state authorities working since then to reach an agreement on the specific waters appropriate for leasing.
Last year, the Department of Energy's (DOE) Wind Energy Technologies Office deployed two offshore wind research buoys at the Humboldt and Morro Bay areas, as part of the research funded by BOEM to gather data to support decisions on potential leasing of offshore wind energy sites in these areas.
The buoys, managed by DOE's Pacific Northwest National Laboratory (PNNL), were the first to be launched to gather meteorological and oceanographic measurements off the US West Coast.
In 2018, German offshore wind developer EnBW and Seattle-based Trident Winds formed a joint venture to develop a floating wind project in the Morro Bay area. The following year, the joint venture signed a Memorandum of Understanding (MoU) with Monterey Bay Community Power for a future power purchase agreement (PPA) for the proposed 1 GW floating wind farm, called Castle Wind.
The waters off the coast of Humboldt County have also garnered interest from developers who are looking to build floating wind farms.
A consortium between Principle Power, Aker Solutions, H. T. Harvey & Associates, Herrera Environmental Consultants, and Ocean Winds North America, together with the Redwood Coast Energy Authority (RCEA), is looking to build the 150 MW Redwood Coast floating wind farm more than 30 kilometres off the coast of Humboldt Bay.