Shell and CoensHexicon to Jointly Build 1.4 GW Floating Wind Farm Offshore Korea
Shell Overseas Investment B.V. and CoensHexicon Co., LTD have established a joint venture to develop and operate a 1.4 GW floating wind project off the south-east coast of South Korea.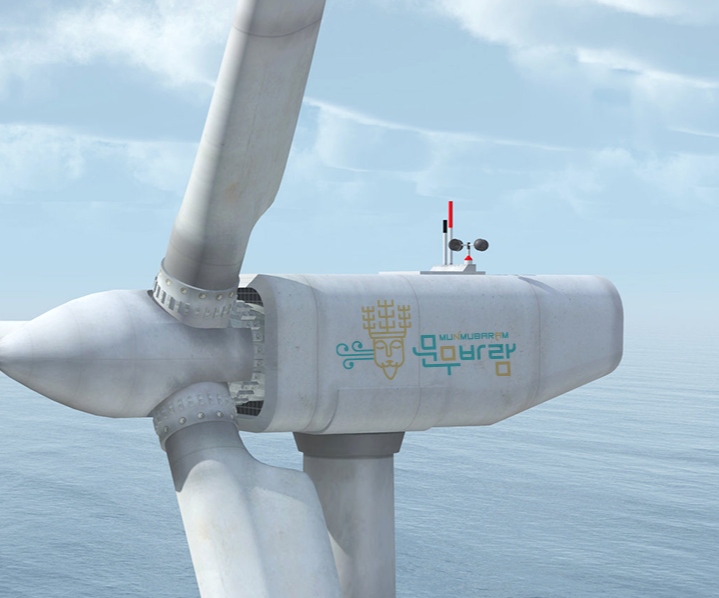 Shell controls an 80 per cent stake in the MunmuBaram joint venture, and CoensHexicon, a joint venture between Hexicon and Korean company COENS Co, controls the remaining 20 per cent stake.
The project, which is currently at a feasibility assessment stage, is located between 65 and 80 kilometres from the city of Ulsan South Korea.
The total project site covers an area of approximately 240 square kilometres with water depths ranging between 120 and 160 metres making the site suitable for floating foundations.
Subject to future investment decisions, MunmuBaram project will be developed in phase(s) and once constructed, is expected to generate up to 4.65 TWh of electricity every year, the developers said.
"With Shell's long-standing history in South Korea, we are proud to expand our activities into floating offshore wind. Korea's capabilities in the fabrication of offshore facilities and shipbuilding could play a pivotal role in the development and fabrication of floating offshore wind foundations not only for Korea but also for the region and beyond," said Joe Nai, Shell's General Manager, Offshore Wind Asia.
"Shell views offshore wind energy as a key part of a net-zero energy system, both in South Korea and globally, and we are excited to work with our partner, CoensHexicon, on this opportunity which could, if realized, provide renewable powers from floating offshore wind to over 1 million Korean households."
Electricity Business License Bid to Be Submitted in September
The project has been collecting a range of measurements since August 2020, including offshore wind data at the project location.
With the collected data, MunmuBaram plans to apply for Electricity Business License (EBL) in September 2021.
In July 2021, MunmuBaram conducted geophysical survey and is now conducting a geotechnical survey, the first among the other developers in the same area, to gather data required for project execution strategy and front-end engineering design, the developers said.
"As a former Project Director on site in South Korea, it feels great that we are taking further steps towards realizing the project," said Marcus Thor, CEO of Hexicon.
"I look forward to deepening the cooperation with Shell and contributing to South Korea's energy transition. With CoensHexicon's local expertise and Shell's global experience, MunmuBaram will be able to move forward in close collaboration with local partners and stakeholders."
Back in 2019, Shell and CoensHexicon signed an agreement to develop, construct and operate a floating offshore wind farm in South Korea.
The year before, Swedish Hexicon and South Korean integrated service provider Coens formed the CoensHexicon joint venture company with an aim to transfer the Hexicon floating platform technology to Korea and offer serial production of Korea-manufactured units for floating wind in the local and other agreed markets.
"We are excited to be part of MunmuBaram and to have joined forces with Shell on this exciting project," said Steve Seo, CEO, CoensHexcion.
"In addition to the current wind farm, CoensHexicon is also developing new areas in South Korea and looks forward to continue supporting the country's energy transition where floating wind energy may form a significant share of the renewable energy mix."