Shell Starts Wind Measurement Campaign off South Korea, Deploys EOLOS Floating LiDAR
An EOLOS floating LiDAR has been deployed off the South Korean coast, as part of a measurement campaign for an offshore wind project being developed by Shell and CoensHexicon.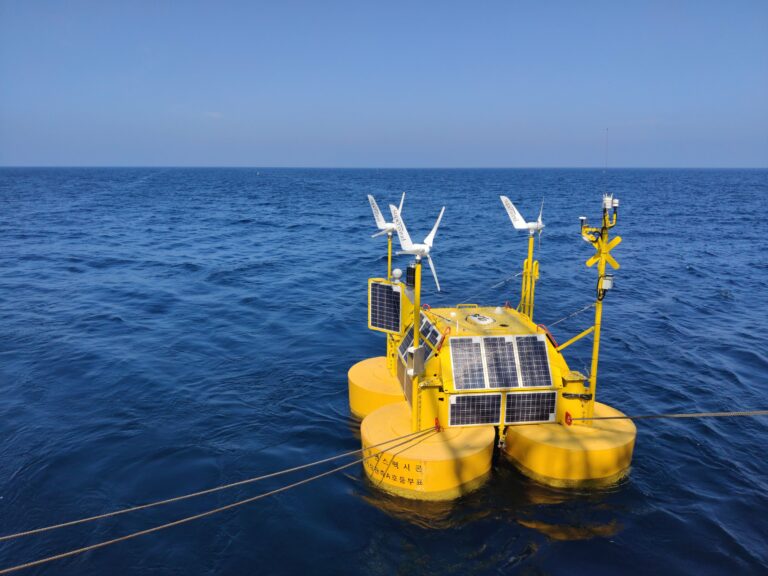 The FLS200 floating LiDAR buoy has been deployed some 60 kilometres off the coast of Ulsan in South Korea, following EOLOS being chosen to provide the turnkey services for wind resource and metocean measurement campaign using a floating LiDAR.
In 2019, Shell and CoensHexicon signed an agreement to develop, construct and operate a floating offshore wind farm in South Korea. The year before, Swedish Hexicon and South Korean integrated service provider Coens formed the CoensHexicon joint venture company with an aim to transfer the Hexicon floating platform technology to Korea and offer serial production of Korea-manufactured units for floating wind in the local and other agreed markets.
According to earlier information from CoensHexicon, initial project development for a floating offshore wind farm started early in 2019.
Shell and CoensHexicon have already formed a project company in Busan, called TwinWind Development, and obtained a lease for the offshore project site.
The project company is one of four partnerships and investors which signed a Memorandum of Understanding with the City of Ulsan in 2019, aiming to build and maintain floating wind farms in South Korea.
The news about Shell and CoensHexicon deploying a floating LiDAR off South Korea as part of offshore wind project development follows Copenhagen Offshore Partners' (COP) update on the same a day earlier. A couple of months ago, Equinor also deployed two floating LiDARs off Ulsan to investigate the possibility of developing and constructing a floating wind project.
For EOLOS, the deployment of their floating LiDAR by Shell and CoensHexicon marks the first project in South Korea, and the first installation at a site with water depths of 150 metres and harsher weather conditions.
"An aspect that particularly I appreciate is the local vendors that EOLOS has partnered with and is working with during the project execution and will continue to do so during their operation and maintenance campaigns", said Henrik Baltscheffsky, CEO of Hexicon and Director of CoensHexicon.
According to EOLOS Sales Director Julian Harland, the current COVID-19 pandemic has not had a noticeable effect on the company's business, and the floating LiDAR provider is now even experiencing an increase in workforce.
"EOLOS has not experienced any factory disruption and our operations team manage well. The restrictions are mitigated by our local partnership model and this is really working well and respected in the market. We are fortunate to be in a market sector that is not directly affected by COVID – renewable energy investments and offshore wind continues regardless", Julian Harland said.