Vestas SOV Launches in Spain
Edda Wind's service operation vessel (SOV) Edda Brint has been launched at Astilleros Balenciaga in Spain.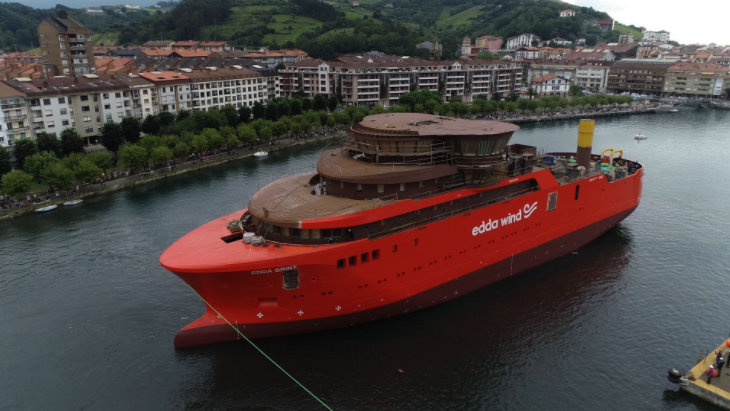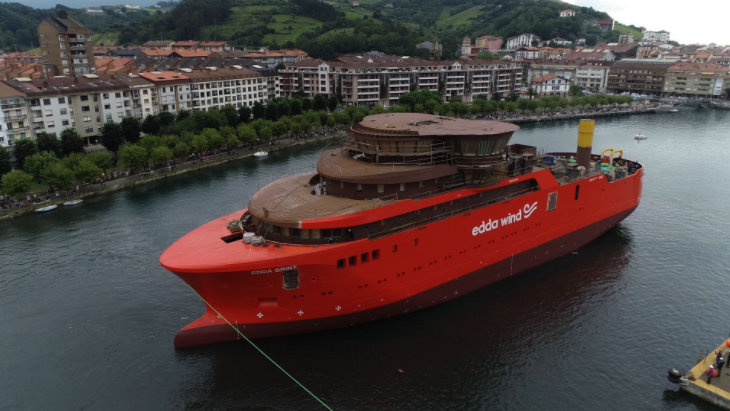 Edda Brint has a 15-year contract with Vestas waiting for her upon delivery in April 2022, Edda Wind said.
In October 2019, Edda Wind announced shipbuilding contracts for four commissioning service operation vessels (CSOVs). That order was subsequently changed to two CSOVs and two SOVs.
The two SOVs are under construction at Astilleros Balenciaga. The second SOVs is expected to be delivered in the fourth quarter of 2022.
Back in March 2021, Edda Wind ordered two more CSOVs at Astilleros Gondan shipyard where the first two CSOVs are being built.
With the two newbuilds ordered in March, Edda Wind will own a fleet of eight vessels, five of which have been contracted to work on offshore wind farms under agreements with Ørsted, Vestas, Ocean Breeze, and Dogger Bank Wind Farm.
The company also has options to order further vessels for its offshore wind fleet.
Edda Wind is owned 50 per cent by Johannes Østensjø dy AS and 50 per cent by Wilh. Wilhelmsen Holding ASA. The vessels in Edda Wind's fleet are managed by Østensjø Rederi AS.