Edda Wind Nets Charter Deals with MHI Vestas, Ocean Breeze Energy
Østensjø Group's offshore wind business unit, Edda Wind, has signed long-term charter contracts with MHI Vestas and Ocean Breeze Energy for two newbuild service operation vessels.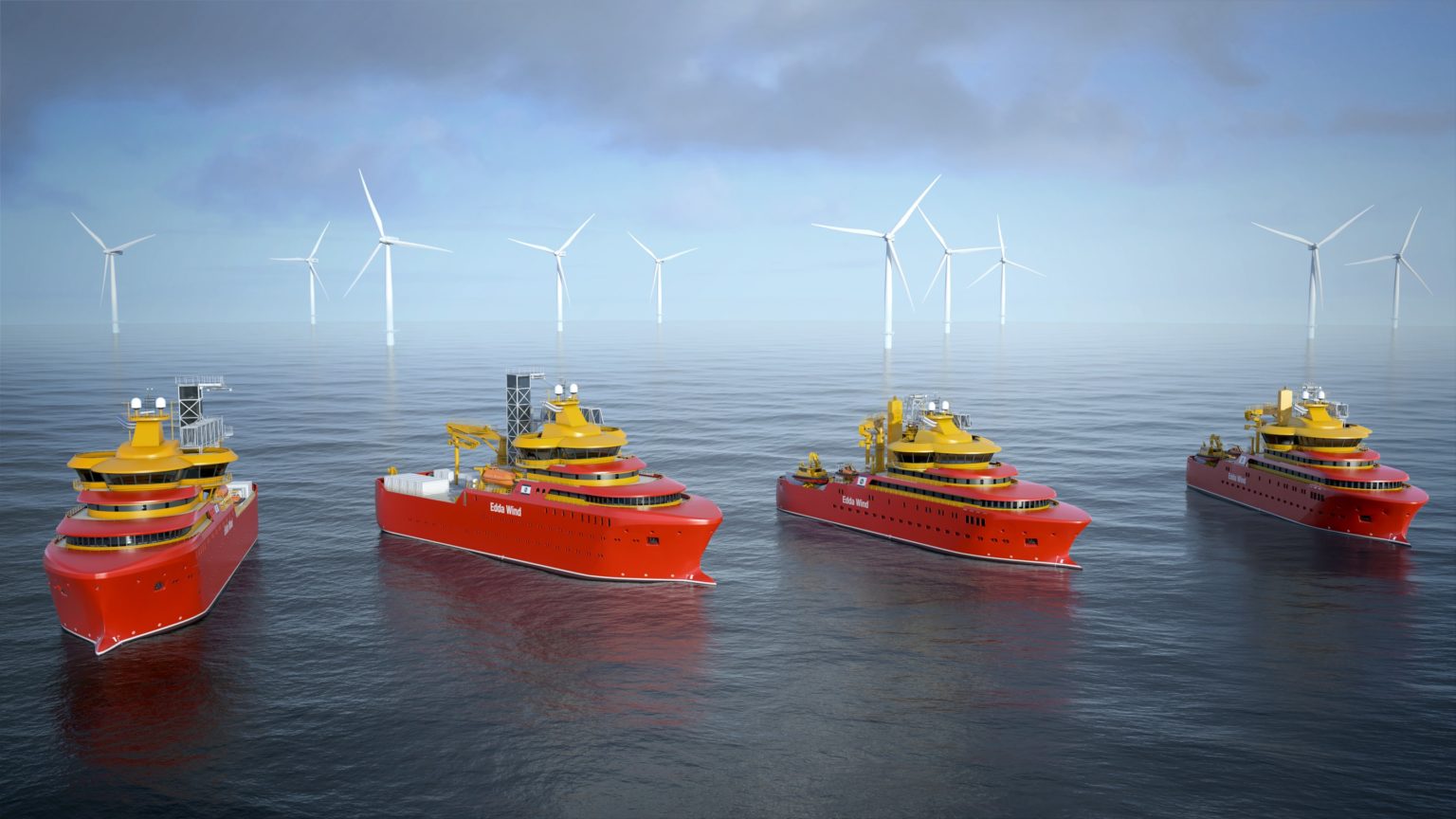 Edda Wind has a newbuild program of two Service Operation Vessels (SOVs) and two Commissioning Service Operation Vessels (CSOVs) for delivery in 2022.
MHI Vestas has chartered an SOV for 15 years. The contract will commence in the second quarter of 2022.
The charter agreement with Ocean Breeze, the operator of the BARD 1 offshore wind farm in Germany, has been signed for eleven years. It will commence in the first quarter of 2021 with another vessel until the newbuild CSOV is delivered in the first quarter of 2022.
The CSOVs are 88.3 meter and the SOVs 82.4 m in length. The CSOVs can accommodate up to 120 persons and the SOVs 60 persons in total.
The company said the vessels, featuring battery hybrid propulsion system, would be equipped with technology that reduces the emission of greenhouse gases by at least 30%. The new vessels will also be prepared for installation of zero emission hydrogen technology, according to Edda Wind.
In October 2019, Edda Wind announced a shipbuilding contract for four CSOVs.
According to the latest information from the company, that order is now for two CSOVs and two SOVs. The company further added that it had secured slots for more sister vessels to be built.
The two CSOVs will be constructed at Astilleros Gondan and the two SOVs at Astilleros Balenciaga shipyard. The second SOV and the second CSOV will both be delivered in the fourth quarter of 2022.