Highlights of the Month – February 2021
The Offshore WIND team brings you the ten most-read articles on the site for the second month of 2021.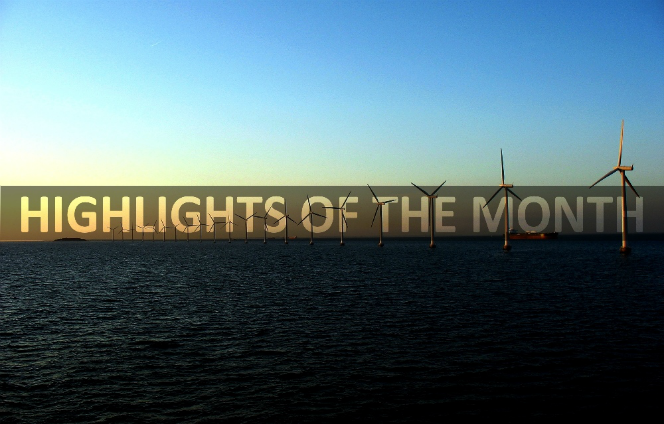 Vestas Launches 15 MW Offshore Wind Turbine

Danish wind turbine manufacturer Vestas has introduced the V236-15.0 MW offshore wind turbine.
Siemens Gamesa Rolls Out Record-Breaking Wind Turbine Blade

Siemens Gamesa has completed the first Siemens Gamesa B108 wind turbine blade. It will be installed on the prototype SG 14-222 DD turbine at the test centre in Østerild, Denmark later in 2021.
Denmark Greenlights North Sea Energy Island Hub

Denmark has reached a landmark agreement on the construction of an energy hub in the North Sea. Around 200 turbines with a combined capacity of 3 GW are expected to be installed in the first phase of the project.
SeaTwirl Granted Patent in Japan

SeaTwirl has been granted a patent for its divisible offshore wind turbine by the Japanese Patent Office.
Saipem Wins EUR 460 Million Offshore Wind Contract in France

Saipem has been awarded a EUR 460 million contract by Eoliennes Offshore du Calvados (EODC) for the delivery of turbine foundations for the Courseulles-sur-Mer offshore wind farm in France.
Construction of World's Largest Offshore Wind Farm Stays On Track

Around 20 per cent of foundations has been installed at the 1.4 GW Hornsea Two, which is soon to become the world's largest offshore wind farm.
Middle East Could Get Its First Offshore Wind Turbine with New Desalination Project

A new technology development could soon bring a floating offshore wind turbine to the Middle East as part of a desalination project that combines a seawater desalination plant and a wind turbine, both supported by a floating semi-submersible structure.
Vestas Commissions Its First-Ever Intertidal Wind Turbine

Vestas has commissioned its first-ever intertidal wind turbine at Bac Phuong JSC's wind farm in Vietnam.
FPSO Operator BW Offshore to Enter Floating Wind

FPSO operator BW Offshore has set its sights on offshore wind, as the oil & gas industry increasingly moves towards renewable energy amid the global energy transition. The company is in investment discussions with the floating wind company Ideol.
Concrete Hulls for World's Largest Floating Wind Project Under Construction

Aker Solutions has begun the construction of concrete hulls that will carry the turbines at the Hywind Tampen floating offshore wind farm in Norway.