Saipem Wins EUR 460 Million Offshore Wind Contract in France
Saipem has been awarded a EUR 460 million contract by Eoliennes Offshore du Calvados (EODC) for the delivery of wind turbine foundations for the Courseulles-sur-Mer offshore wind farm in France.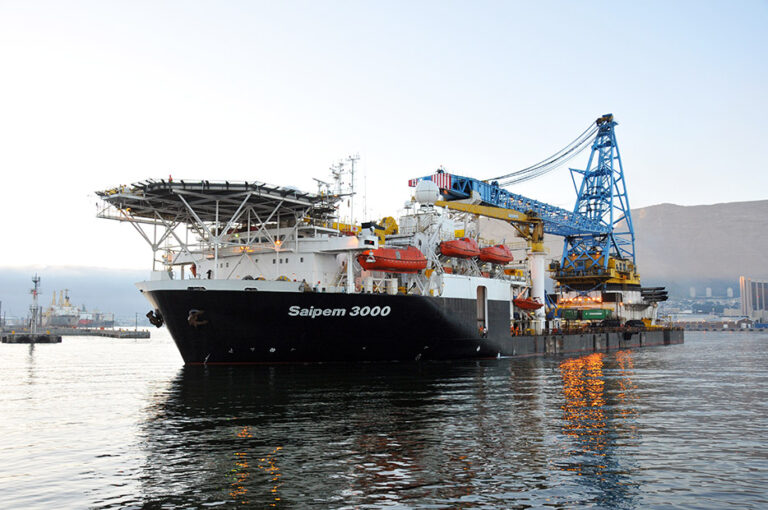 The contract, subject to EODC making a positive final investment decision, covers the design, construction and installation of the foundations. Saipem will deliver 64 large steel monopiles with transition pieces, which will be fabricated in Europe and installed by the crane vessel Saipem 3000.
Stefano Porcari, Chief Operating Officer of Saipem's E&C Offshore Division, said: "The award of this contract further confirms Saipem's commitment in the scenario of energy evolution and, in particular, in the construction of offshore green energy hubs. It also recognizes Saipem's ability to add value in the execution of projects of extraordinary complexity".
In France, the company is already involved in two offshore wind projects. For the Saint-Brieuc offshore wind farm, Saipem was awarded a contract last year for the transport and installation of the offshore substation jacket and topside. The company is also part of a consortium supplying concrete gravity-based foundations for the Fécamp offshore wind farm.
The Courseulles-sur-Mer offshore wind farm, located around 16 kilometres off the coast of Calvados region, will have a capacity of 450 MW and will feature Siemens Gamesa turbines. The project is expected to reach a final investment decision this year and to be commissioned by 2024.
The EODC consortium developing the wind farm includes EDF Renewables, EIH S.à r.l, a subsidiary of Enbridge, and wpd Offshore France.