Italian Oil & Gas Major Buys Into World's Largest Offshore Wind Farm
Eni has entered into agreements with Equinor and SSE Renewables to acquire 10 per cent stake in Dogger Bank A and B from each, which will lead to a shareholding setup of SSE and Equinor each owning 40 per cent and Eni holding 20 per cent in the first two phases of what will become the world's biggest offshore wind farm.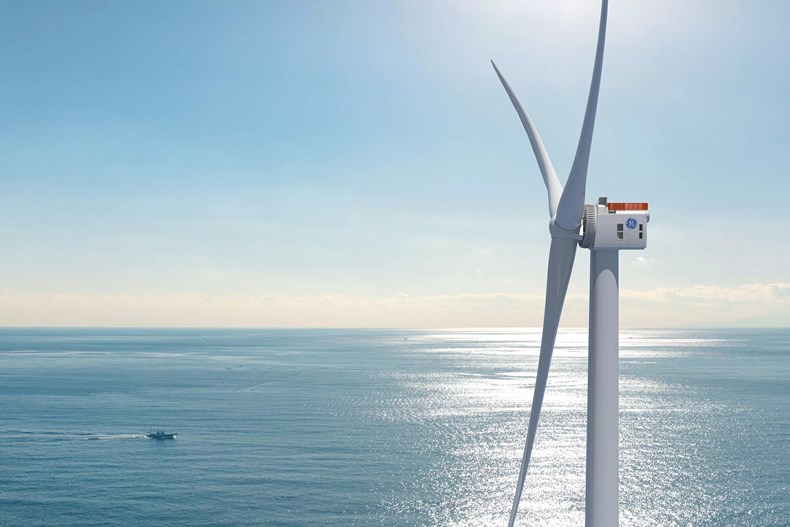 The transaction, expected to be completed in early 2021, will see the Italian oil & gas major paying GBP 405 million (around EUR 448 million) for entering the assets effective from financial close for the project, which was reached on 25 November.
SSE Renewables will continue to lead the development and construction of Dogger Bank A and B, and Equinor will operate the asset on completion. The construction of the 2.4 GW project, worth GBP 6 billion (EUR 6.73 billion) will be done in two stages. The first will be completed by 2023, and the second by 2024.
There is no change to the ownership of the third phase, the 1.2 GW Dogger Bank C, in which SSE and Equinor each have a 50 per cent stake, and for which financial close is scheduled to be made next year. Once all three phases are complete in 2026, this will become the largest offshore wind farm in the world, generating around 18,000 GWh of electricity, enough to meet 5 per cent of the UK's demand.
"Through the sheer scale of the project we have delivered record-low contract prices for the UK market, and as operator of the wind farm we will continue to deliver value to the UK for years to come. Together with our partners we will continue to drive the energy transition to a net zero emissions future for the UK", said Pål Eitrheim, executive vice president in New Energy Solutions in Equinor.
Eni, aside from the project owner Equinor, is not the only oil & gas giant with interest in the massive offshore wind project. Namely, Shell has recently entered a 15-year Power Purchase Agreement (PPA) for 20 per cent of Dogger Bank A and B. With this stake, Shell will use 480 MW of the wind farm for power offtake.
A 20 per cent ownership stake for Eni also equates to 480 MW in capacity and, according to the company, this adds to its target of 5 GW of installed capacity from renewable sources by 2025. As reported by our sister site Offshore Energy in June, Eni had earlier embarked on a major overhaul of its business as part of its energy transition plans, whereby renewable energy plays a key role.
Eni has set the next intermediate target for renewables in 2035, when the company will generate 25 GW of installed capacity from renewable sources, and by 2050 this is planned to climb to 55 GW.
It is worth noting that in November Eni also set up a joint venture company named Vårgrønn with Norwegian energy investor HitecVision, whose first step will be participating in the upcoming offshore wind tenders in Norway.
Dogger Bank co-owner Equinor has also boosted its renewable energy ambitions and announced its goal of to becoming a net-zero energy company by 2050 on 2 November, with plans to expand its acquisition of wind acreage and continuing to leverage its position in offshore wind. The company aims to become a global offshore wind major and expects to increase its current installed capacity to 12-16 GW by 2035.