Equinor Ramps Up Its Offshore Wind Game
Equinor plans to expand its acquisition of wind acreage and will continue to leverage its position in offshore wind, the company said in a press release from 2 November.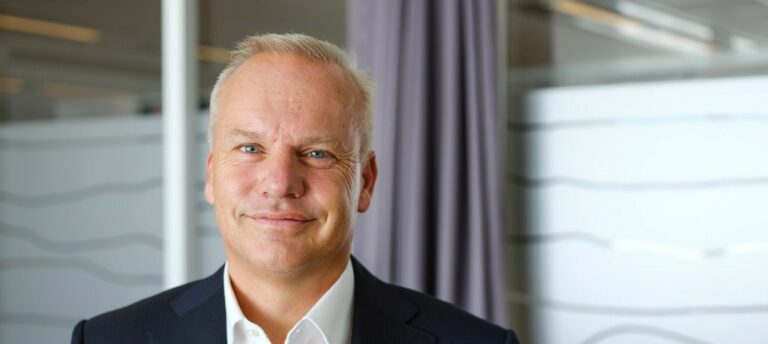 The oil and gas major, which has been making significant renewable energy steps over the past several years, will establish renewables as a separate reporting segment from the first quarter of 2021, the company said on 2 November as it announced its 2050 net-zero plans.
"Equinor has for years demonstrated an ability to deliver on climate ambitions and has a strong track record on lowering emissions from oil and gas. Now, we are ready to further strengthen our climate ambitions, aiming to reach net zero by 2050", said Anders Opedal, who took over the position as CEO and President of Equinor on 2 November.
In oil and gas, Equinor expects to deliver an average annual production growth of around 3 per cent from 2019 to 2026, with the company preparing for an expected gradual decline in global demand for oil and gas from around 2030 onwards. 
"Value creation, not volume replacement, is and will be guiding Equinor's decisions. In the longer term, Equinor expects to produce less oil and gas than today", the company said.
When it comes to renewable energy, Equinor said this will be a significant growth area as it develops into a broad energy company, with previously set ambitions for profitable growth within renewables and expected production capacity of 4-6 GW by 2026 and 12-16 GW by 2035.
Now, the company revealed plans to acquire additional wind energy acreage, adding that it would continue to leverage its leading position in offshore wind.
The company further added that it assumed a well-functioning market for carbon capture and storage (CCS) and natural sinks, as well as the development of a hydrogen market. Also, the company assumes that an increasing share of oil and gas will be used for petrochemicals towards 2050.
Looking at the net-zero plans, Equinor said success would depend on society moving towards net-zero in 2050.
In offshore wind, Equinor has made headlines several times only from the beginning of this year.
The construction on Hywind Tampen, the world's largest floating wind farm and the first to power oil and gas installations, started at the beginning of October in Norway.
In the UK, Equinor is building the Dogger Bank project, set to become the world's largest offshore wind farm, in a joint venture with SSE Renewables.
Last month, together with Polenergia S.A., the company started preparations to develop the supply chain for two offshore wind projects with a combined capacity of 1.44 GW in the Polish Baltic Sea, in which the two companies hold a 50 per cent stake each.
Equinor has also submitted bids at the New York State's second offshore wind solicitation that is requesting proposals for up to 2.5 GW of offshore wind. The Norway-headquartered company has filed proposals for two projects off New York: Empire Wind Phase 2 and Beacon Wind.
The company has also entered the offshore wind markets in Japan, South Korea and Brazil.