Foundation Installation Completed at Kriegers Flak
On 28 August, the 72nd and final foundation including a monopile and a transition piece was installed at the Kriegers Flak offshore wind site in the Danish part of the Baltic Sea.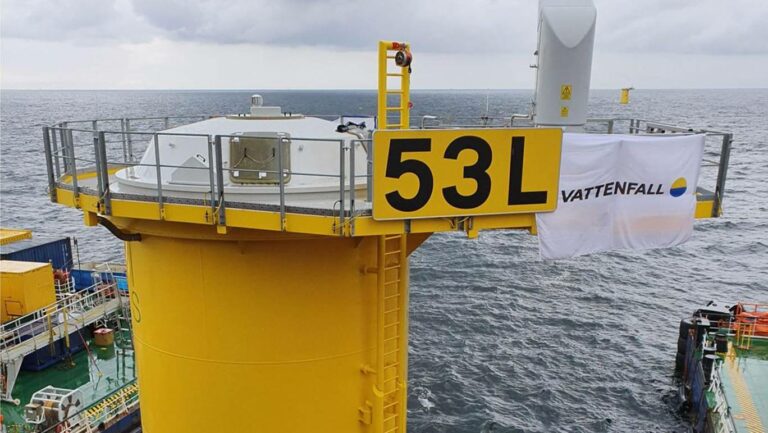 The monopile foundations, installed by Van Oord's havy lift vessel Svanen, were manufactured by EEW SPC in Germany, while Bladt Industries delivered the transition pieces from Denmark.
The installation of the foundations started in May and, according to Vattenfall, was completed on schedule in a little over three months, despite working under special circumstances due to the COVID-19 pandemic.
Cable installation and testing is scheduled to be completed in November.
The installation of Siemens Gamesa's 8.4 MW wind turbines is expected to start early next year, with the Kriegers Flak wind farm set to be in full operation by the end of 2021.