Kriegers Flak's First Foundation In Place
The first foundation at the Kriegers Flak offshore wind farm is now in place.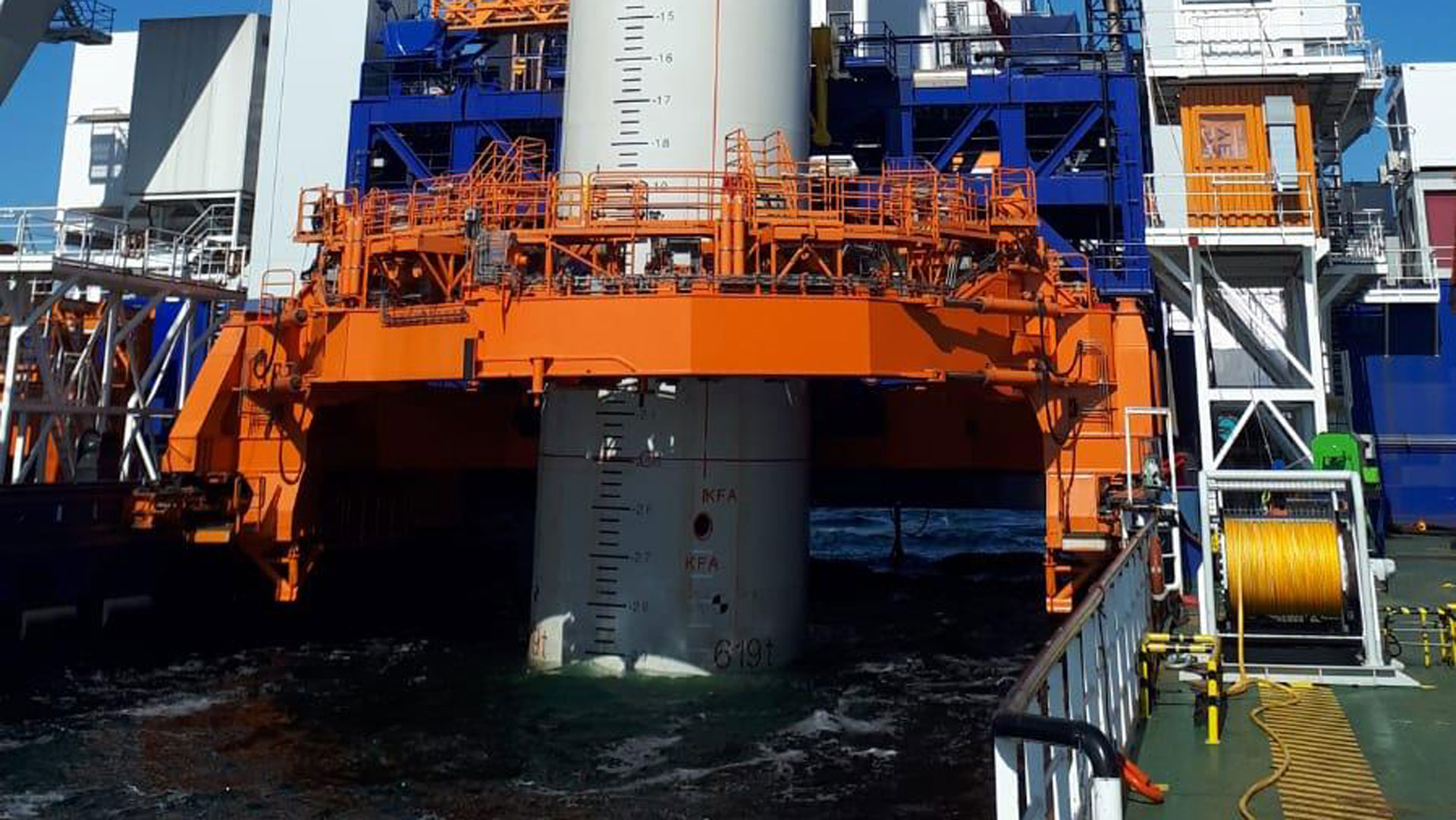 Van Oord's heavy lift vessel Svanen arrived at the project site off Denmark a few days ago to begin the installation work. The vessel will install a total of 72 monopile foundations, with the work expected to be completed in the autumn of this year.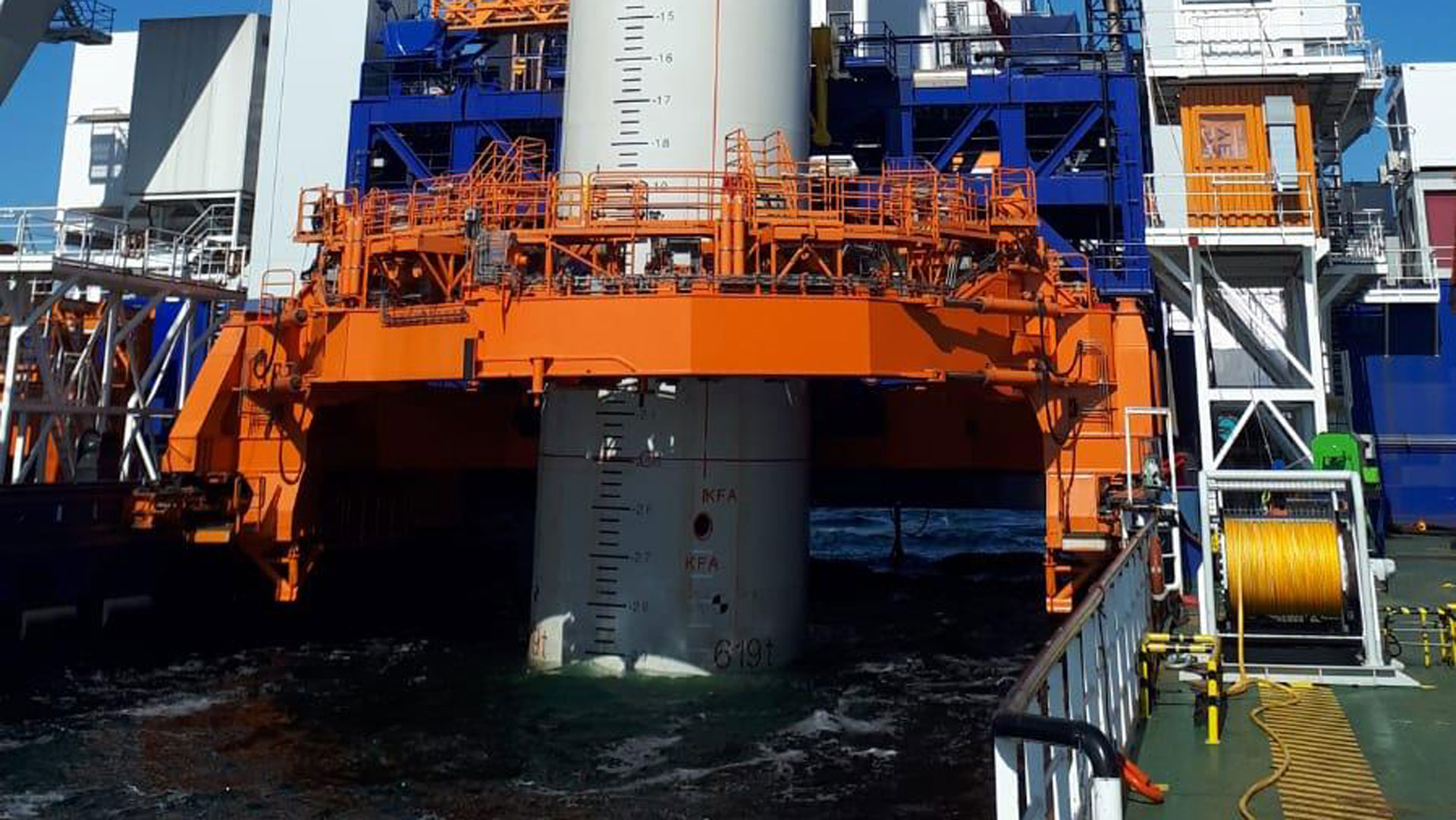 The installation of Siemens Gamesa's 8.4 MW wind turbines will start in 2021.
"Despite restrictions following the COVID-19 pandemic, the development of Kriegers Flak is on schedule to be in full operation by the end of 2021, at the latest", Vattenfall said in a press release from 15 May.
The manufacturer of the monopile foundations is EEW SPC, while Bladt Industries is delivering the transition pieces.
The 605 MW offshore wind farm is being built at a site in the Baltic Sea, 15-40 kilometres off the coast of Denmark.