Deutsche Bucht Substation Topside On the Move
The topside for the Deutsche Bucht substation was shipped out from the Damen Shiprepair yard in Vlissingen, the Netherlands, to the installation site in the German North Sea on 19 March.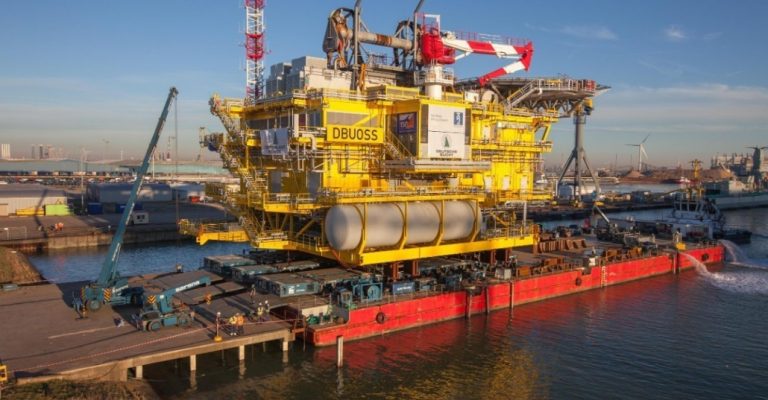 The 269MW Deutsche Bucht offshore wind farm will comprise of 33 MHI Vestas 8.4MW wind turbines installed on 31 monopile foundations and two mono bucket foundations. The wind farm is located some 95 kilometres northwest of the Borkum Island.
The joint venture of Smulders-Eiffage was chosen by Van Oord for the engineering, procurement, construction, and installation of the topside and the accompanying jacket foundation in which CG Power Systems Belgium NV was awarded a contract for installation and commissioning of entire high and medium voltage equipment and electrical peripherals.
The two main 210 MVA / 155kV Power Transformers, forming the core of the substation were manufactured at CG Belgium's Transformer plant at Mechelen. The company also designed the overall main electrical system including the electrical control and protection systems of the high voltage substation.
CG Belgium will also perform the offshore commissioning and support the energization of the substation and the wind farm expected by the end of 2019.
CG's CEO and Managing Director, K. N. Neelkant, said: "With the successful sail out of the Deutsche Bucht, CG has demonstrated its ability to operate with a diversity of partners, making each project a success. This successful installation further confirms CG's leading position in connecting renewable energy to the grid and paves way for further growth in renewable sector."