Borssele Steel On Display
Work on the jacket foundation for the 700MW Borssele Alpha offshore transformer station is in full swing at HSM Offshore's yard in Schiedam, the Netherlands, as this photo shared by Ørsted shows.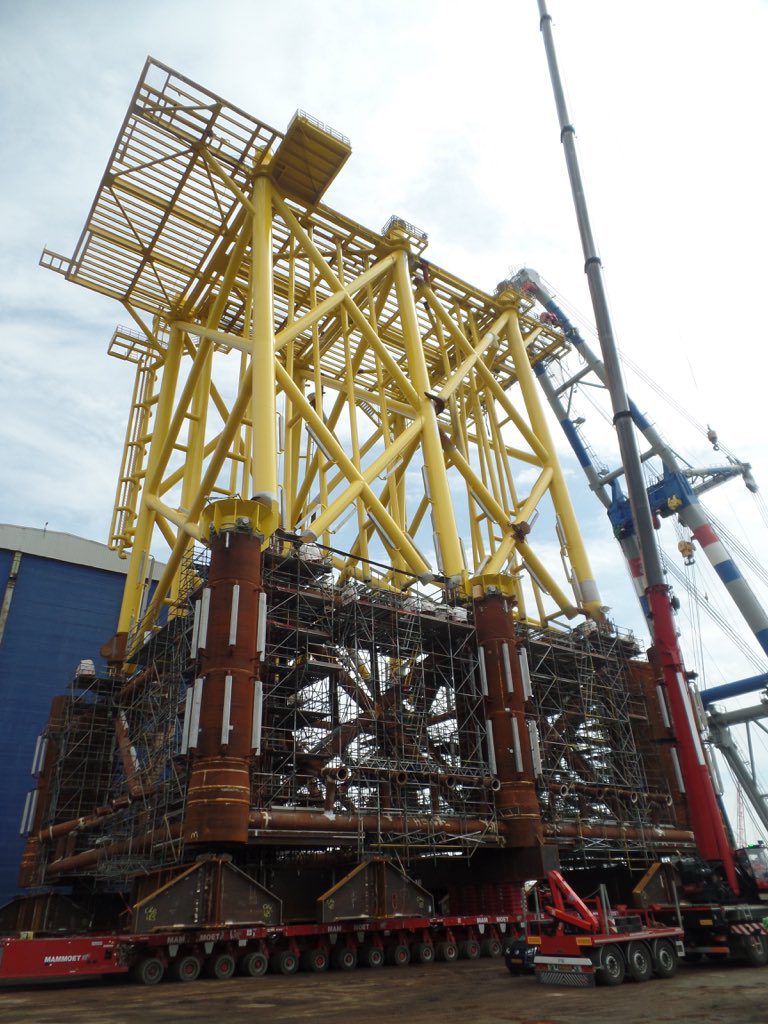 Transmission system operator TenneT TSO B.V. awarded HSM Offshore with a contract for the engineering, procurement, construction, transport, installation, connection and testing of two offshore transformer stations, Borssele Alpha and the 700MW Borssele Beta, which will link up the wind farms to be built offshore at Borssele in the south-west of the Netherlands to the national grid.
The Borssele Alpha will be installed on Ørsted's Borssele 1 & 2 wind farm and is scheduled for completion in August 2019.
Ørsted (formerly DONG Energy) won the concession rights to build Borssele 1 & 2 in July 2016. The project site is located 22km off the coast of the province of Zeeland. The wind farm will be built in water depths between 14 and 38 metres and will cover an area of 128.3km².
In July 2017, Ørsted and Siemens Gamesa signed an agreement for the supply and maintenance of 94 8MW turbines for the project, followed by the signing of a grid connection agreement with TenneT.
Borssele 1 & 2 is scheduled for commissioning by the end of 2020.