TenneT and HSM Sign Borssele Beta Contract, Cut First Steel for Borssele Alpha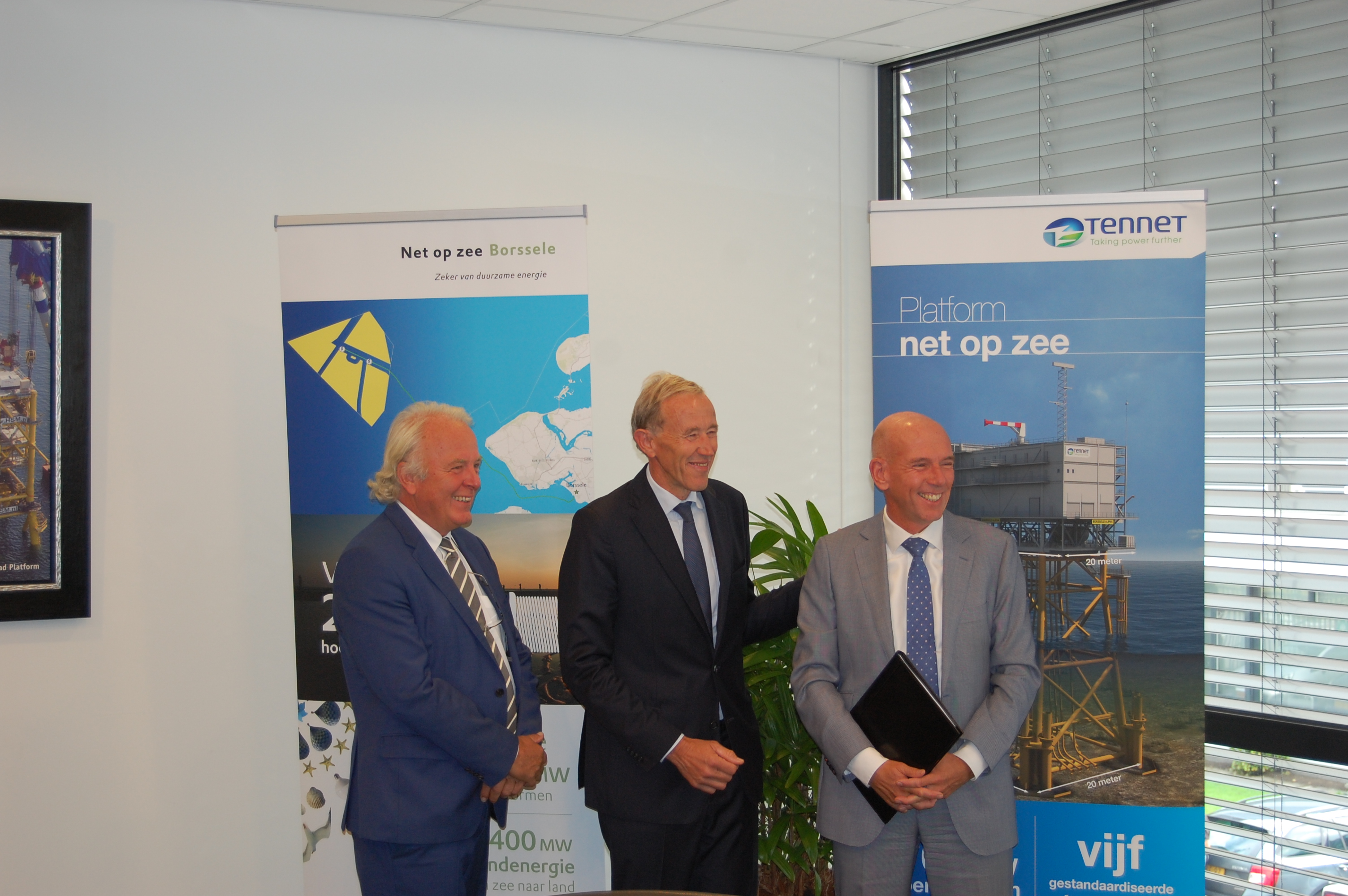 Dutch transmission system operator TenneT TSO B.V. and the Schiedam-based HSM Offshore have cut the first steel for the Borssele Alpha offshore transformer station and have signed a contract for the construction of the Borssele Beta platform.
The 700MW Borssele Alpha and the 700MW Borssele Beta platforms will link up the wind farms to be built offshore at Borssele in the south-west of the Netherlands.
HSM Offshore, part of the ANDUS goup, will undertake the engineering, procurement, construction, transport, installation, connection and testing of the offshore transformer stations under EPCI contracts.
The Borssele Alpha and Beta platforms are the first large-scale grid connections to be constructed under the National Energy Agreement for offshore wind farms in the Netherlands.
The Borssele Alpha platform is scheduled for completion in 2019. The Borssele Beta platform is expected to be completed by 2020.
TenneT has been officially designated as the offshore grid operator in the Netherlands, and will contribute to fulfillment of the National Energy Agreement by developing offshore grid connections with a total capacity of at least 3,500MW during the period until 2023.
These connections will be constructed in accordance with a standardized concept and will have a capacity of 700MW each.
Photos: Maarten Molhoek/Navingo B.V.