Beatrice Foundation Piles Almost In Place
Seaway Heavy Lifting's crane vessel Stanislav Yudin has installed 84 out of the 86 sets of piles for jacket foundations on the Beatrice wind farm off Scotland.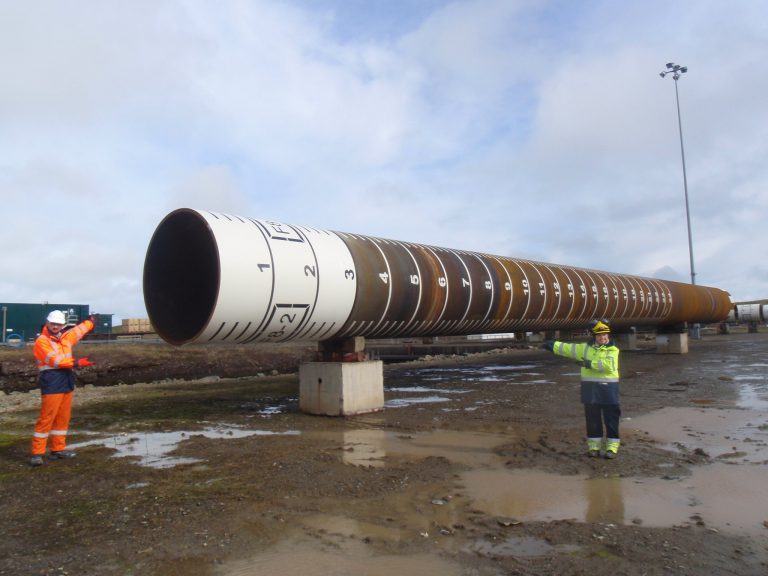 The piling works started in April, when Stanislav Yudin arrived at the site.
At a wind turbine location, each set of four piles for a jacket foundation are lifted, upended, lowered into the the Pile Installation Frame (PIF) installed on the seabed and then driven to final penetration by a piling hammer.
After all 86 pile sets are installed, Stanislav Yudin will re-mobilise to install the remaining jacket foundations after another SHL vessel, Oleg Strashnov, left the site in early October after installing 24 jackets.
Beatrice is located on the North Western point of the Smith Bank, approximately 13km off the Caithness coastline. The development site will cover an approximate area of up to 130km and will consist of 84 jacket substructures for Siemens 7MW turbines and two jacket foundations for two Siemens Offshore Transformer Modules.
The 588MW project – developed by a joint venture partnership between SSE (40%), Copenhagen Infrastructure Partners (35%) and Red Rock Power Ltd. (25%) – is expected to become fully operational in 2019.