Oleg Strashnov Leaves Beatrice Site, Stanislav Yudin to Pick Up Jacket Installation
The installation of jacket foundations at the Beatrice offshore wind farm is now suspended as Seaway Heavy Lifting's vessel Oleg Strashnov left the site on 2 October and Stanislav Yudin's re-mobilisation for the work is awaited.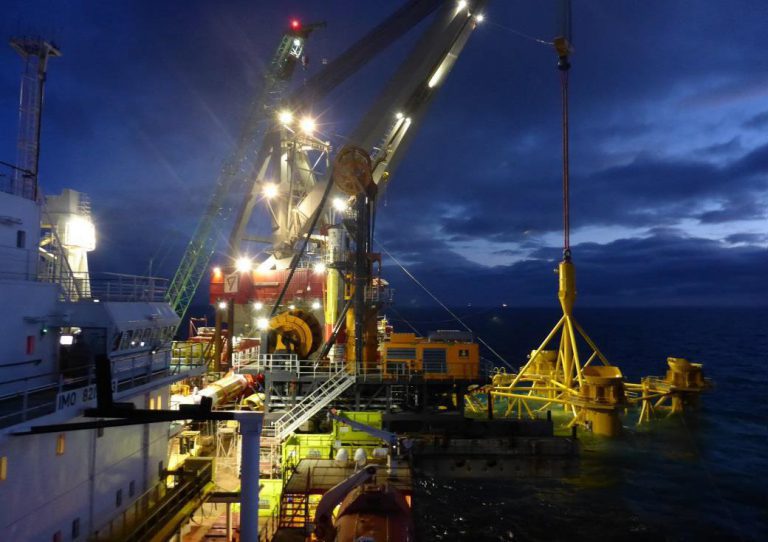 The heavy lift vessel Stanislav Yudin has installed 78 sets of piles so far and will continue to install the final eight pile sets when the weather allows, before it re-mobilises to resume the jacket foundation installation, according to the project's Notice to Mariners.
Oleg Strashnov has installed 24 jacket foundations at the project site. The jacket installation had been scheduled to run until December 2017 and then to resume in May 2018, with better weather conditions.
The 588MW offshore wind farm will consist of 84 Siemens 7MW wind turbines and two Siemens Offshore Transformer Modules (OTMs), all placed on top of jacket foundations.
The first wind turbines are expected to be installed in summer 2018, with the wind farm anticipated to be commissioned by the end of 2019.
Offshore WIND Staff