Navantia Assembles First Jacket Foundation for East Anglia ONE
Navantia has assembled the first of forty-two jacket foundations for the 714MW East Anglia ONE offshore wind farm at its facilities in Fene, Spain.
The company further announced that the welding is about to begin and will be finished in two weeks.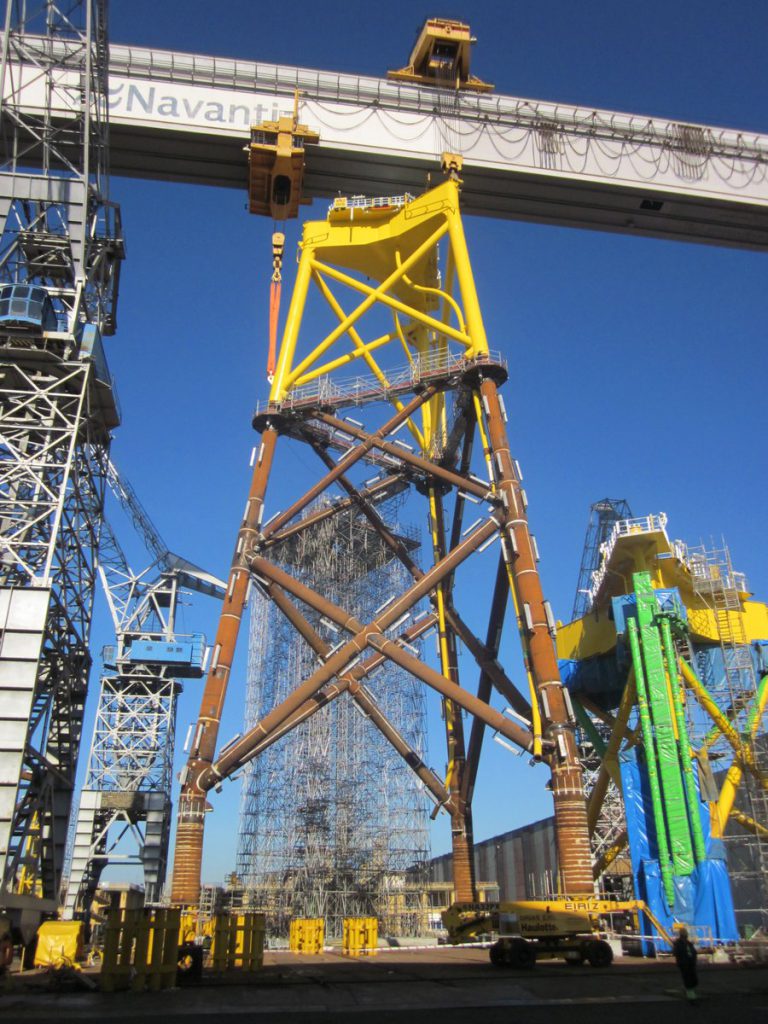 In January, Navantia and Windar signed a definitive agreement with compatriot Iberdrola for the construction of 42 out of 102 foundations, and 126 piles for East Anglia ONE. The majority of work is being executed at the Navantia facility in Fene, with the piles to be constructed by Windar at its facilities in Avilés.
Navantia will also build the offshore substation for East Anglia ONE.
The remaining 60 foundations and pinpiles will be produced by Lamprell at its Jebel Ali and Sharjah yards in the UAE. At the beginning of September, Lamprell awarded Dockwise with a contract to transport the jacket foundations from Jebel Ali to the Netherlands.
The foundations will be installed by Seajacks and Van Oord, with the main installation vessel being Seajacks Scylla.
Located 43km off the Suffolk Coast in the southern North Sea, East Anglia ONE will consist of 102 Siemens 7MW wind turbines.
Full commissioning and operation are scheduled for 2020, when it will become one of the world's largest offshore wind farms.