Lamprell to Deliver 60 East Anglia One Jackets for EUR 212 Million
ScottishPower Renewables has awarded Lamprell with a USD 225 million (approx. EUR 212 million) contract for the fabrication and supply of 60 jacket foundations and their accompanying piles for the East Anglia One offshore wind farm.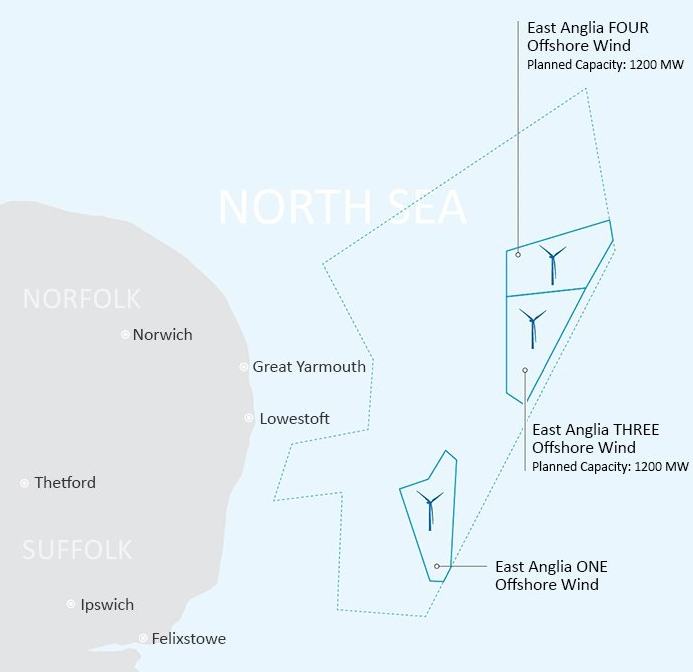 Fabrication work in Lamprell's Jebel Ali and Sharjah yards in the UAE is scheduled to start in March 2017, with deliveries to be made between March and October 2018.
Christopher McDonald, Chief Executive Officer at Lamprell, said: "This is a significant award for Lamprell and represents a big step forward in servicing the fast growing renewables segment. This project gives us an opportunity to demonstrate how our fabrication skills are once again transferrable to other areas of the energy industry and beyond our traditional sweet spot in the oil & gas sector."
Harland & Wolff will assemble the jackets in Belfast, prior to their final delivery to ScottishPower Renewables.
The East Anglia One project will have 102 turbines, each with a capacity of 7MW.
In September, Iberdrola, the mother company of ScottishPower Renewables, signed a contract with Navantia and Windar for the production and delivery of 34 jacket foundations.