Iberdrola Returns to Navantia for East Anglia ONE Offshore Substation
Spanish energy company Iberdrola has awarded the compatriot Navantia with a EUR 65 million contract to construct an offshore substation for the 714MW East Anglia ONE offshore wind farm in the UK's North Sea.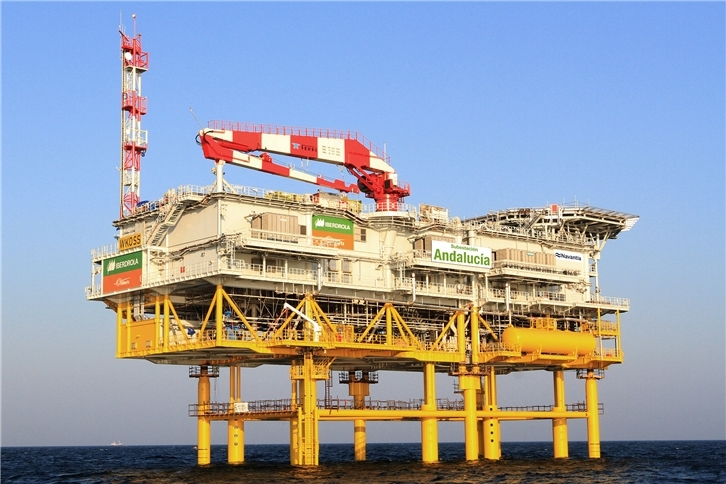 Under the terms of the contract, Navantia's shipyard in Puerto Real "will be responsible for the construction of the various elements of the new substation whose total weight exceeds 7,700 tons."
Iberdrola has awarded four offshore-wind related contracts to Navantia in the last two years, and the latest contract is the second related to the East Anglia ONE project, following the EUR 120 million contract the two companies had signed last month for the construction of 34 jacket foundations and jacket piles.
This is also the second time the Purto Real shipyard will build an offshore substation for Iberdrola, after the construction and delivery of the Andalucia OSS built for the 350MW Wikinger offshore wind farm in German Baltic Sea.
Ignacio Galan, Chairman of Iberdrola, said that Navantia won the latest contract "due to its competitiveness, quality and craftsmanship," and that the company can expect new orders for Iberdrola's "offshore wind projects in the UK, France and Germany."
The EUR 3 billion East Anglia ONE will be one of the world's largest offshore wind farms by the time it is commissioned in 2020, and it is the largest renewable energy project carried out by Iberdrola to date.
Within the procurement process for East Anglia ONE, Iberdrola has already awarded Siemens the supply of 102 wind turbines, with a unit capacity of 7 MW.
The wind farm site will cover an area of more than 300 km2, with the substation covering a surface area of 1,144 m2.
Offshore WIND Staff